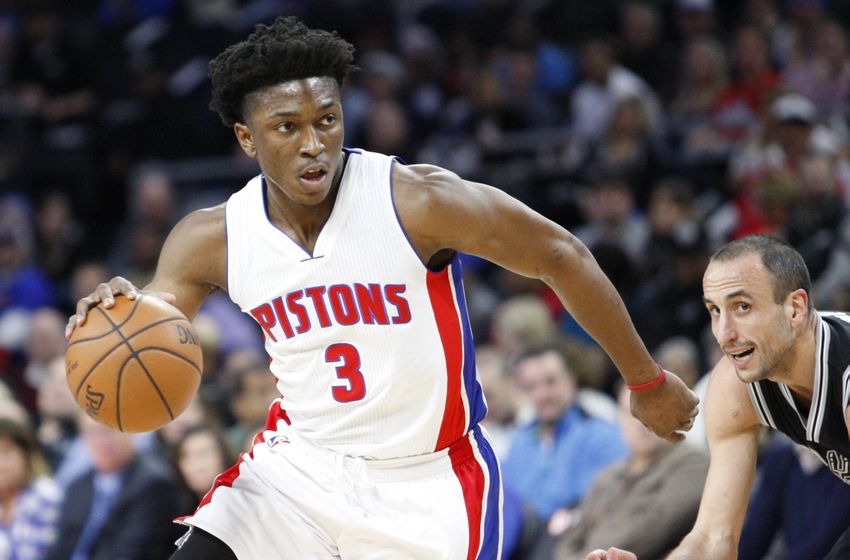 While the San Antonio Spurs continue to thrive as the second seed in the Western Conference with a strong 42-13 record, the issue of how to overcome the uber-talented Golden State Warriors remains. While San Antonio has superior coaching and more experience, Golden State clearly remains the class of the West and are considered favorites to represent the Conference once the NBA Finals roll around come June.
Even though Kawhi Leonard continues to play like a darkhorse MVP candidate, LaMarcus Aldridge's effectiveness has took a dip this year and the injury to his frontcourt partner Pau Gasol is a hefty setback. While mastermind head coach Gregg Popovich and the San Antonio front office aren't the type of organization to make a splashy move, especially mid-season, they may have to if they hope to keep pace with the Warriors and the up and coming Houston Rockets.
With the stakes higher than ever and the top of the Western Conference crowded with talent, the Spurs have tested the trade market for at least one player earlier this season: Stanley Johnson of the Detroit Pistons. Following from ESPN's Zach Lowe:
Stanley Johnson has shown glimpses. Several teams, including San Antonio, tried to steal Johnson on the cheap after Van Gundy, in late November, suspended Johnson and questioned his practice habits, per league sources. The Pistons were almost deadlocked between Johnson and Devin Booker in the draft room in 2015, sources say, and they grew more frustrated with every Booker 30-point eruption.
The possibility of Stanley Johnson in a Spurs uniform could be scary. While San Antonio already deploys Kawhi Leonard as their starting small forward, the huge upside that comes with Johnson is a highly coveted commodity and his potential could be unlocked with an elite coach like Popovich. While Johnson remains a raw talent in his second NBA year, his ability to play quality perimeter defense off the bench and knock down jumpers on the offensive end would've been quite the asset come playoff time.
The Detroit Pistons have had another lackluster season even though they roster plenty of talent. It makes sense for teams like San Antonio to test the waters on a player during a suspension since there could be a rift between him and the front office. With the Pistons already shopping franchise cornerstone pieces like Reggie Jackson and Andre Drummond, if Johnson is considered available ahead of the trade deadline, Detroit should certainly be a team to keep an eye out for on the trade front.