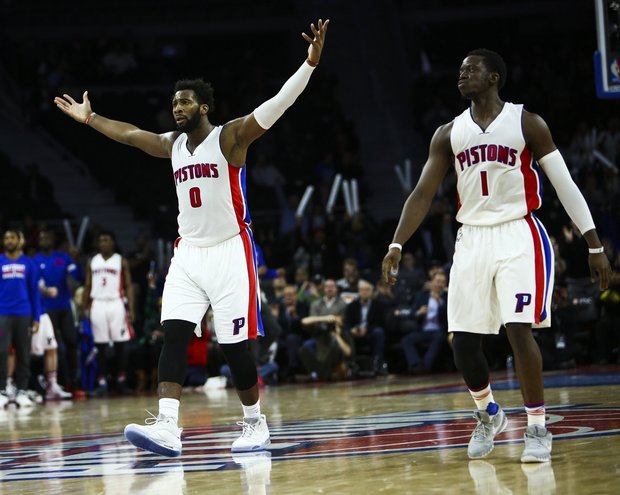 The Detroit Pistons have explored the trade market for starting point guard Reggie Jackson and starting center Andre Drummond, reports ESPN's Zach Lowe:
Detroit has quietly explored the trade market for each of its franchise centerpieces, according to sources across the league, and come away disappointed with the potential return. (Van Gundy himself has said anyone is available for "the right price.")
Both Jackson and Drummond have come across as poor defenders this season as Detroit has had maybe the most disappointing season of any NBA team. After winning 44 games and making the playoffs last season, the Pistons are currently four games under .500. They are currently positioned to make the playoffs, but that's due more to the declining parity of the Eastern Conference than anything else.
Lowe feels that Jackson is more likely to be moved than Drummond:
Any Drummond deal at the deadline is an extreme long shot, but Jackson remains in play for Minnesota, Orlando, New Orleans, or some mystery destination. Even if Detroit keeps him, missing the playoffs would put dramatic changes on the table this summer.
Jackson and Drummond have both had sub-par seasons, particularly on the defensive end. That has lowered their value, though. The Pistons probably won't be able to get back as much as they'd like for either player.