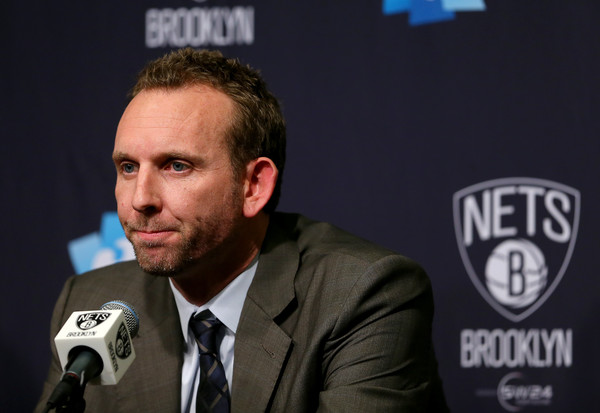 After a fantastic first offseason with the Brooklyn Nets last year, Sean Marks has somehow outdone himself this year as he continues to restructure a broken and dysfunctional franchise. Necessarily so, Marks has shuffled his roster. He has worked tirelessly to acquire either picks or young players while having no true assets to work with.
This offseason the Nets drafted Jarrett Allen with their first round pick. The former Texas big man somehow slipped to Brooklyn, who held the 22nd pick in the draft. He's a raw center, but has an immense amount of potential, especially on the offensive end.
The Nets haven't signed any free agents yet, but they have been very active in the trade market. Before the draft, the Nets traded Brook Lopez and the 27th pick in the draft to the Los Angeles Lakers for D'Angelo Russell and Timofey Mozgov. In July, they traded for both DeMarre Carroll and Allen Crabbe. All four of the players they traded for could start for them next season.
Marks has been very high on Russell for quite some time and was able to get him at a very fair price. The 21-year old point guard gives them a starting guard for the future. Spencer Dinwiddie, who recently spoke to Def Pen, called Russell a franchise cornerstone. In his second season in the NBA, Russell averaged 15.6 points, 4.8 assists, and 3.5 rebounds per game. He shot 35.2 percent from deep on 6.1 attempts per contest. Russell can play both guard spots and will provide Brooklyn with another floor general and spacer. The Nets traded for a franchise building block in D'Angelo Russell. Therefore his play will dictate how good the Nets can be.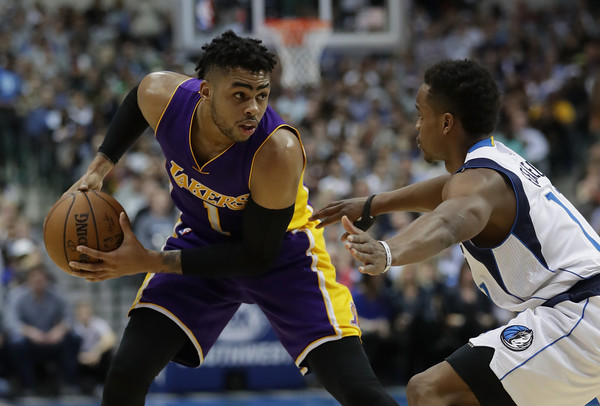 Brooklyn also acquired Timofey Mozgov in the Russell deal. While he is outrageously overpaid, he gives the Nets a veteran big man presence that they would have lost had they not received another center in the Lakers deal. Mozgov won't be a double-double machine or anything of that capacity, but he can rebound and finish at the rim. The open minutes at center will give him the opportunity to resurrect his career and prove he is worth some of the big contract he signed with the Lakers.
While acquiring D'Angelo Russell was a terrific move by Marks, trading for DeMarre Carroll is right up with it. The Nets traded Justin Hamilton, one of Marks' signings last offseason to the Raptors for DeMarre Carroll, a 2018 first round pick, and a 2018 second round pick. While the Nets will have to fork over the $30 million Carroll is under contract to make over the next two seasons, the big achievement in the trade was the picks, specifically the first round pick. The Nets need all the picks they can scrum together considering the Boston fiasco a few years ago. Carroll isn't the worst player to acquire either, as he still has a lot left in the tank and will provide great veteran guidance to the younger players on the Nets' roster.
The most recent acquisition is by Marks is Allen Crabbe. Crabbe is owed over $56 million throughout the last three years of a deal he signed with the Brooklyn Nets last offseason before the Portland Blazers matched it to keep him on their roster. Now, the Nets actually have Crabbe and his ridiculous contract. While the money he is making is much more than he is worth, Crabbe has the most potential out of all three big contracts Brooklyn acquired this offseason. He brings scoring to the table, as he averaged a career high 10.7 points per game last season. And his three-point shooting will be a huge help to a Brooklyn team that loves to take the long ball, as he shot 44.4 percent from downtown on over 3.8 attempts. Crabbe can play either wing spot at 6'6″ and is only 25 years old.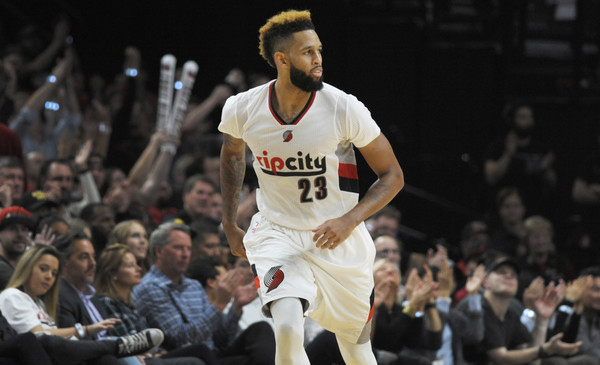 Marks has taken on a big contract in every trade he has made this offseason. But in each deal, he has also acquired a young player or pick. He's been able to do so by maintaining cap space. Allen Crabbe happens to be both the big contract and young player in the Portland deal. These players are going to help Brooklyn in the locker room and on the court now, while the assets come into play down the line when Brooklyn is in a more competitive state.
There is a complete confidence in Marks along with the head coach, Kenny Atkinson. Just ask Spencer Dinwiddie, a young player Marks gave a shot last season and is now on a multiple year deal with them.
"They (Marks and Atkinson) are doing a great job of trying to get guys in there, the people who they want to be in their system and their program to have a chance (to win) even without their draft picks. And they did not have anything to do with the previous situation with the trading of the picks and all the other stuff so I mean they are working with what they got and trying to put together a good ballclub."
Marks has completely overhauled Brooklyn's roster and changed the direction of the franchise in a very short period of time. This isn't a team that is going to go out and win a championship in the next two years, but they have found a direction. Under Sean Marks, the Brooklyn Nets have competent leadership.
The Nets are going to be fun and it's because of Sean Marks.