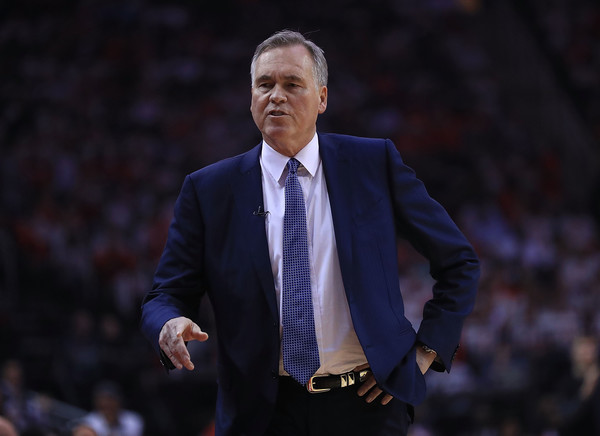 The Houston Rockets and head coach Mike D'Antoni have reportedly re-opened contract extension discussions after they fell apart just weeks ago. According to ESPN's Tim McMahon, Houston and D'Antoni are now nearing an agreement on the extension after the Rockets brass went to visit the coach at his offseason home.
The Houston Rockets and Mike D'Antoni have rekindled discussions about a contract extension for the head coach and are nearing an agreement, sources told ESPN on Saturday…

[Tilman] Fertitta and Rockets general manager Daryl Morey visited D'Antoni at his offseason home in West Virginia this week to smooth over any hard feelings. LeGarie was not part of those discussions and told ESPN that a deal still needs to be worked out through him.
This has to be welcome news for both the Rockets and their fans as Mike D'Antoni has been immensely successful since taking over as head coach in 2016. However, while his coaching in the regular season has been praised, his Rockets have collapsed on more than one occasion in the playoffs, leading some to question whether D'Antoni's isolation-heavy system can win an NBA Finals.
That's what makes this latest report interesting, especially considering that their extension talks fell through just weeks ago. While D'Antoni is still under contract for next season, the Rockets had hinted at potentially going in a different direction but now it seems they may be willing to give D'Antoni the multi-year extension he was after in the first place.
Perhaps the talks re-heating up again have to do with the current NBA Finals and the increasing vulnerability of the Golden State Warriors. The Rockets had been perceived as the Warriors' primary threat and GM Daryl Morey and the rest of the Houston front office has devoted themselves to dethroning Golden State. Now if they see an opportunity to do that with D'Antoni still on board, perhaps the Rockets are content running it back with largely the same roster and coaching staff.
However, there are still multiple variables at play here, such as the looming free agency of Kevin Durant and the Rockets' reported willingness to explore trades involving everyone on their roster not named James Harden. Still, with talks ongoing, expect D'Antoni and the Rockets to get a deal done prior to next season.