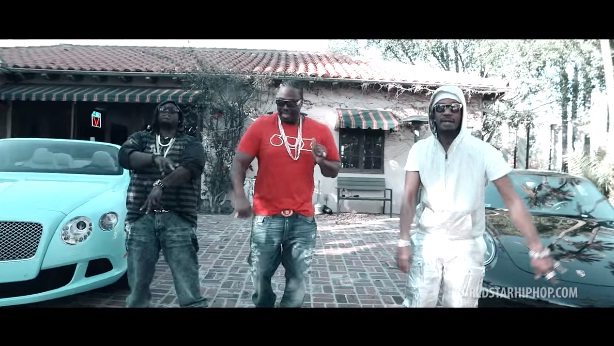 If you are a Project Pat fan, his latest mixtape 'Street God 2' is something you should have already listened to by now but if for some reason you haven't check that out. There are a few standouts and this one just so happens to be a perfect example. Teaming up with his Three 6 Mafia comrade Juicy J for some assistance on the standout record 'Pint of Lean', there was no secret it was bound for the visual treatment.
Directed by Riley Robbins, Project Pat and Juicy J (fresh off his 'Durdy' video) show off the lavish lifestyle the two live and give a glimpse at the beautiful scenery they witness on the daily basis that most of us hope to see or only see on vacation.
For me when I heard the mixtape 'Street God 2', 'Pint of Lean' was the first track I played back a couple times before moving on with the rest of the tracks. I knew a video would be necessary and now we are here, check it out below..