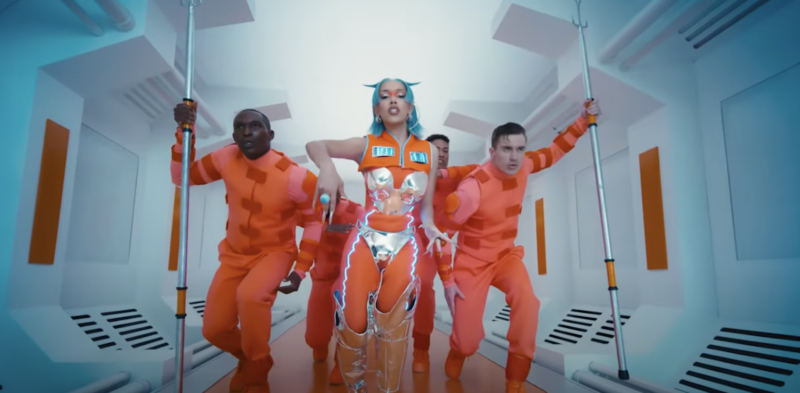 At the start of Doja Cat's "Planet Her" era, she promised to give fans a cinematic experience. Well into the promo circuit for her sophomore LP, the star is keeping up with her promise with the release of her "Get Into It (Yuh)" music video.
Taking place in her outer-space world, Doja Cat and her legion of women & men are on a mission. The mission at hand is to rescue her beloved Starscream. Doing what it takes to defeat the opposition that has captured Doja's prized possession, the "Get Into It (Yuh)" music video furthermore proves why the "Need To Know" star is here to stay.
Delivering on all fronts with her current music and visuals, there's no stopping Doja Cat at the moment. Treating fans to another video that is surely worth watching, check out her latest, below.