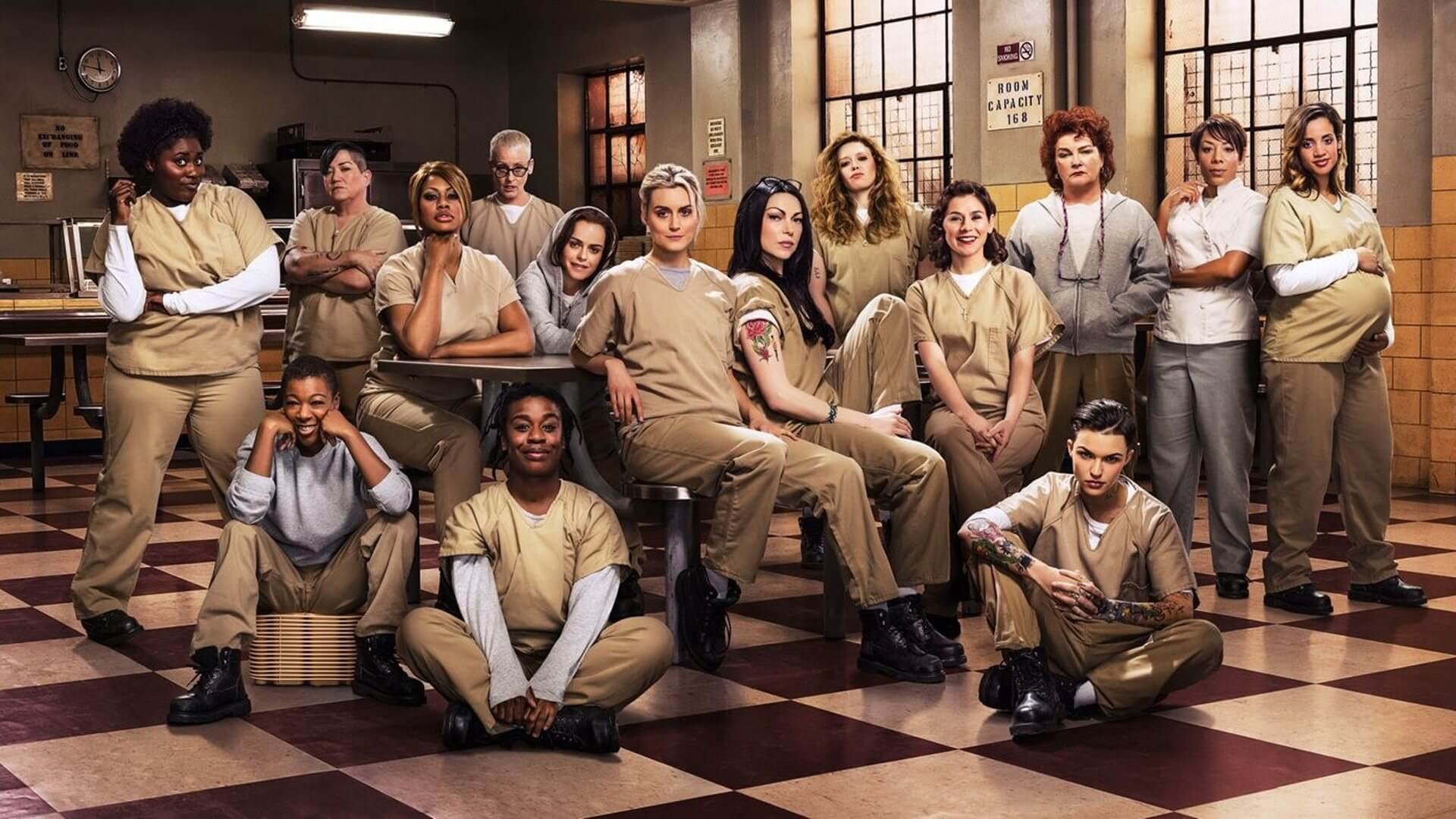 The summer is finally here and that means you've got the option to either go outside and embrace the great weather that's going to be coming around soon or sit at home and watch some Netflix. Luckily if you do decide to stay at home and watch Netflix all day, they'll be releasing new content that will keep you from getting to work on that beach body. From new seasons of your favourite tv shows to originals and movies, we've got all that's coming to Netflix this June covered for you:
Netflix Original Series:
Orange Is The New Black (Season 5)

Despite some setbacks caused by hackers, Orange Is The New Black is set to release its 5th season, June 9th on Netflix. This season will have all your favourite the inmates return from last season and is surely set to stir things up between the cast. Reviews from people who have seen the hacked version of the new season say that there is a lot to be excited about and as I'm sure true fans of the show will be waiting in excitement for its return in June.
GLOW (Season 1)
At first when I searched this american comedy show, I thought it had a strange description:
'Alison Brie stars as Ruth Wilder, an out-of-work actress living in Los Angeles in the 80s. Wilder finds an unexpected chance at stardom: enter the glitter and spandex-laden world of women's wrestling, where she must work alongside 12 other Hollywood misfits'
However, once you see the trailer you can see that this creative idea for a show about woman wrestlers in the 80's has potential to become a really funny show. We've seen Tina Fey's 'Kimmy Schmidt' become a success over Netflix. I imagine that Glow has the same potential with such an interesting plot. It will release on Netflix June 23rd.
El Chapo (Season 1)
After announcing that Netflix will be partnering with Univision for a special series surrounding the amazing story of Mexican drug cartel leader 'El Chapo'. On the 16th on June you will be able to learn about the Pablo Esobar of Mexico and how his journey to becoming the head of one of the wealthiest cartels ever. If like me, you're a fan of Narcos and this intrigues you, get ready to sit through some subtitles.
Netflix Original Movie Of The Month:
Shimmer Lake
This film will be the directorial debut for 22 Jump Street screen writer Oren Uziel and will star the Office's Rainn Wilson (The Office) as a sheriff trying to solve 3 robberies in a crime comedy Netflix Original Movie. The movie also stars Wyatt Russell (22 Jump Street) and John Michael Higgins (Bad Teacher). That is set to debut June 9th.
Full List:
6/1/17
1 Night (2016)
13 Going on 30 (2004)
Amor.com (Love.com)
Arrow: Season 5 (2016)
Burlesque (2017)
Catfight (2016)
Catwoman (2004)
Chingo Bling: They Can't Deport Us All
Days of Grace (2011)
Devil's Bride (2016)
Full Metal Jacket (1987)
How the Grinch Stole Christmas (2000)
Intersection: Season 2 (2016)
Kardashian: The Man Who Saved OJ Simpson (2016)
Little Boxes (2016)
Mutant Busters: Season 2 (2016)
My Left Foot (1989)
Off Camera with Sam Jones: Series 3 (2015)
Playing It Cool (2014)
Rounders (1998)
Spring (Primavera) (2016)
The 100: Season 4 (2016)
The Ant Bully (2006)
The Bucket List (2007)
The Queen (2006)
The Sixth Sense (1999)
Vice (2015)
West Coast Customs: Season 3 (2013)
Yarn (2016)
Young Frankenstein (1974)
Zodiac (2007)
6/2/17
Comedy Bang! Bang!: Season 5, Part 2 (2016)
Flaked: Season 2 — ORIGINAL
Inspector Gadget: Season 3 — ORIGINAL
Los Últimos de Filipinas (2016)
Lucid Dream — ORIGINAL FILM
Saving Banksy (2014)
The Homecoming: Collection (2015)
6/3/17
Acapulco La vida va (2017)
Blue Gold: American Jeans (2017)
Headshot (2016)
Three (2016)
Tunnel (2016)
War on Everyone (2016)
6/4/17
TURN: Washington's Spies: Season 3 (2016)
6/5/17
Suite Française (2014)
6/7/17
Disturbing the Peace (2016)
Dreamworks' Trolls (2016)
6/9/17
My Only Love Song: Season 1 — ORIGINAL
Orange Is the New Black: Season 5 — ORIGINAL
Shimmer Lake — ORIGINAL FILM
6/10/17
Black Snow (Nieve Negra) (2017)
Daughters of the Dust (1991)
Havenhurst (2017)
Sword Master (2016)
6/13/17
Oh, Hello On Broadway — ORIGINAL
6/14/17
Quantico: Season 2 (2016)
6/15/17
Marco Luque: Tamo Junto — ORIGINAL
Marvel's Agents of S.H.I.E.L.D.: Season 4 (2016)
Mr. Gaga: A True Story of Love and Dance (2015)
6/16/17
Aquarius: Season 2 (2016)
Counterpunch — ORIGINAL
El Chapo: Season 1 (2017)
The Ranch: Part 3 — ORIGINAL
World of Winx: Season 2 — ORIGINAL
6/17/17
Grey's Anatomy: Season 13 (2016)
Scandal: Season 6 (2016)
The Stanford Prison Experiment (2015)
6/18/17
Shooter: Season 1 (2016)
6/20/17
Amar Akbar & Tony (2015)
Disney's Moana (2016)
Rory Scovel Tries Stand-Up For The First Time — ORIGINAL
6/21/17
Baby Daddy: Season 6 (2017)
Young & Hungry: Season 5 (2017)
6/23/17
American Anarchist (2016)
Free Rein: Season 1 — ORIGINAL
GLOW: Season 1 — ORIGINAL
Nobody Speak: Trials of the Free Press — ORIGINAL
You Get Me — ORIGINAL FILM
6/26/17
No Escape (2015)
6/27/17
Chris D'Elia: Man on Fire — ORIGINAL
6/28/17
Okja — ORIGINAL FILM
6/30/17
Chef & My Fridge: Collection (2014)
Gypsy: Season 1 — ORIGINAL
It's Only the End of the World (2016)
Little Witch Academia: Season 1 — ORIGINAL
The Weekend (2016)