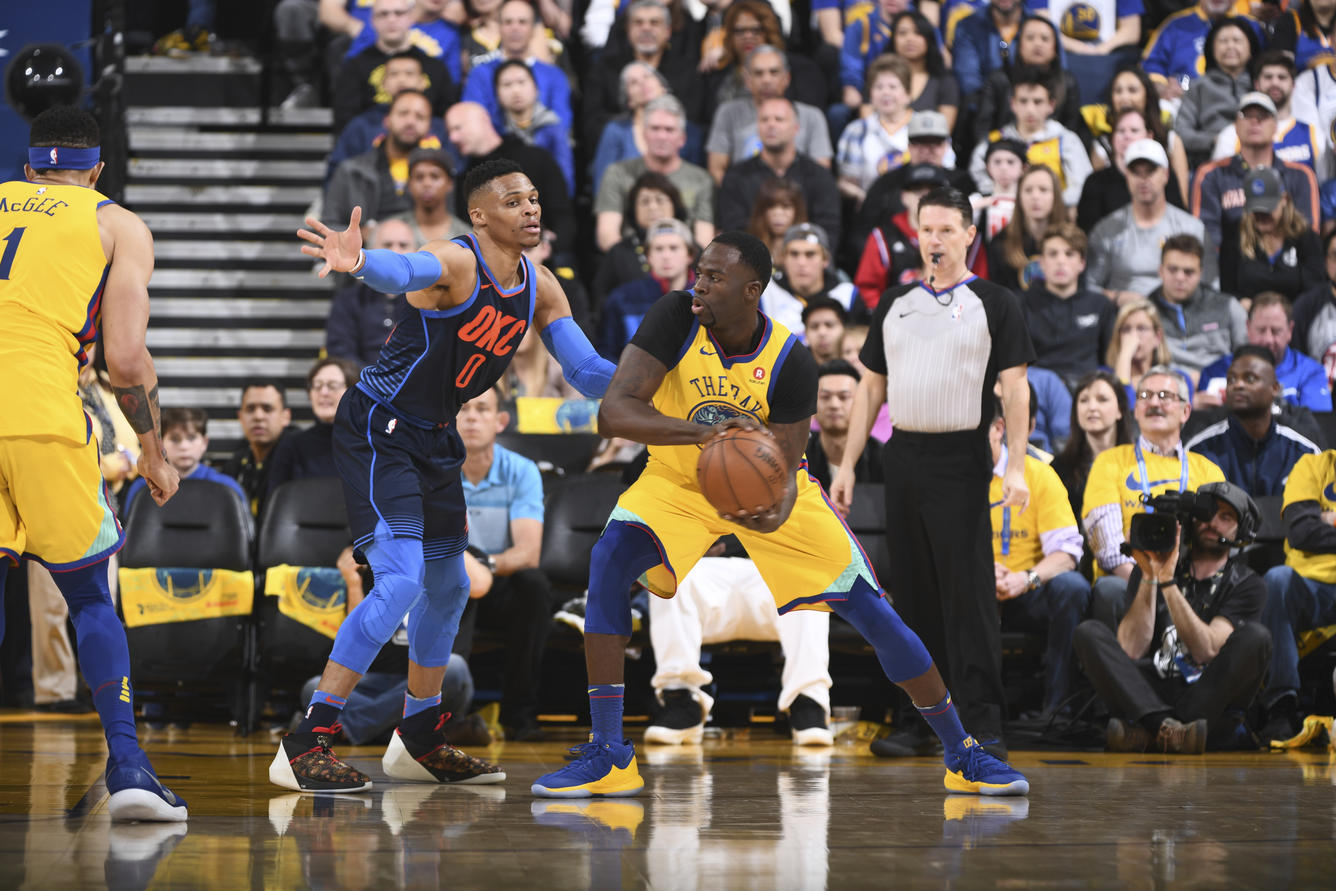 Last fortnight's NBA Power Rankings are right here.
All team statistics are recorded as of games played on Feb. 24th. This model is now using luck-adjusted ratings (with adjustments to account for turnover rates, free throw rates, and rebound rates to capture shooting luck. A few of the Sunday contests aren't included in the model, which marginally affects the results.
If you'd like to read the rankings' methodology, then check the postscript at the end.
Here are the results after the 19th week of NBA action. Because the NBA Power Rankings' data was not compiled using rolling averages, extraordinarily hot/cold teams aren't given strikingly high/low valuations; rather it's an evaluation/estimation of a team's winning success given its year-long offensive and defensive execution.
Notes for this week's rankings
Rightfully so, Houston (1) leads the league in the adjusted win projection. They've got some of the best isolation scorers in history, and despite their low assist rate, they've been exceedingly efficient. A luck-adjusted net rating of +11! Top ten in both offense and defense.
Expect (5) Minnesota Timberwolves to fall soon. It isn't realistic to expect them to maintain consistent defensive impact without an elite player like Jimmy Butler. There's also increased likelihood that Andrew Wiggins gets more and more touches, which doesn't bode well given his immensely low proficiency. [Very good, however, to get Karl-Anthony Towns more looks at the rim.]
Eastern conference competitiveness is rising… Though the middle of the pack is tight as many teams hover around 45 wins, Indiana, Philadelphia & Milwaukee are performing as solid playoff teams ought too. Indiana's defense may be the worst of the bunch though, which potentially increases the probability that they'll be a quicker out in the playoffs.
Oklahoma City Thunder (13) continue to fall as their DPOY, Andre Roberson, has been lost for the season.
Detroit Pistons (19) – A dearth of wing depth and the fact that Griffin is required to take shots near the perimeter while accompanied by Drummond really disable their production. This month, Blake Griffin has an eFG% of .460.
Chicago Bulls (23) is probably winning too much… they're becoming a stronger team rather than jostling for higher odds in the lottery.
Postscript: Frame of Reference for NBA Power Rankings
Once again: I've created two models. One that predicts team win percentage given a variety of statistics that I tested in a random forest model and another that's based on hierarchical clustering. It is not a matter of who beat whom.
I should also stress that wins and losses that greatly affect a team's net rating manifest in the final product. Therefore, if a team loses by 40, as the Magic did to the Jazz on Nov. 17, then their ranking could suffer and the opponent's rating could flourish above expectation.
As a reminder, here's a snapshot of the final result for the 2016-17 NBA Power Rankings: