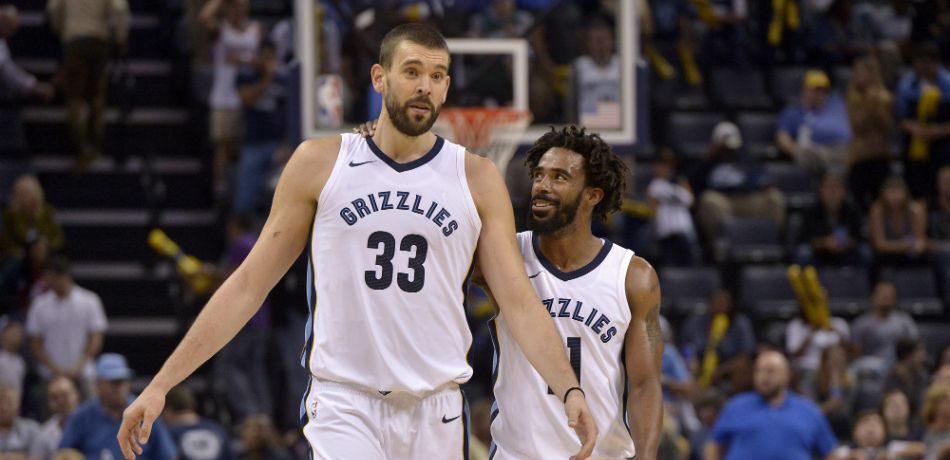 The Memphis Grizzlies' poor season to this point can be attributed to many things, but injury has been a constant roadblock for the team. Mike Conley, the Grizzlies general on offense, continue to remain among the injured as he recovers from a left heel injury.
For Conley, this season has clearly started below early expectations. When speaking to ESPN's Undefeated, Conley alludes to how the season a complete deviation, to this point, from the standards he and star partner Marc Gasol aims to set.
Following from Marc J. Spears,
It's different, man. At the beginning of the season, we had so much optimism with how it started. Now, everything has been flipped. It's been a 180 [-degree turn] with the way we've been playing, the coaching changes and things like that. It's different, but we have to keep plugging away.
Having not played a game since early November, Conley is anxious to get back to helping his team on the court. The talented point guard is aware, however, of the work his team puts in every night in his absence.
… And I hate that it is happening this way for us. I would like for us to win every single game.
But it is hard. I put a lot of stress on a lot of guys on our team [with my injury] to pick up a lot of slack that you can't ask a lot of those young guys to do at a young age. I take a lot of responsibility for it. Man, I can't wait to get back out there.
Memphis has a lot of ground to make up if they have any ambitions of getting back in the postseason picture.
Beyond that, the Grizzlies should focus on finding a direction that will benefit everyone involved. Sustainability is a Memphis trademark; it'll come in handy for them in the future.