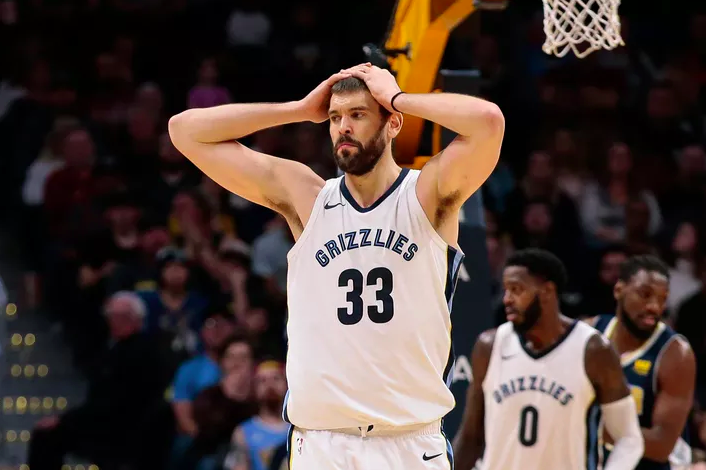 Grizzlies center Marc Gasol has called Memphis home for the entirety of his nine-year NBA career. The marriage between Memphis and Gasol has been a happy one for the most part. Things have gotten a bit rocky recently, however. Gasol and former Grizzlies head coach David "take that for date" Fizdale reportedly butted heads to the nth degree, which contributed to Fizdale being fired.
Over the years, the good ol' grit 'n' grind Grizzlies have been the finest model of consistency in the NBA – non-Spurs category. This season, they risk losing that reputation; the Grizzlies are 9-23, tied for the second-worst record in the NBA. As things stand, Memphis is slated to miss the playoffs for the first time since the 2009-10 season.
Gasol, whose name has intermittently come up in trade rumors, seems less than happy with his current situation. He expressed his frustration after Thursday's loss to the Phoenix Suns:
Postgame – Marc Gasol on Grizzlies' inconsistent play after loss to Suns: "We just don't have the talent or luxury to play without effort, and play like its a pick-up game."

— Ronald Tillery (@CAGrizBeat) December 22, 2017
The Grizzlies, in their first season without veteran franchise cornerstones Tony Allen and Zach Randolph, certainly don't have the talent to play without effort. Gasol and point guard Mike Conley are studs, and Tyreke Evans has been a very nice surprise, but this simply isn't a great team. They're in that awkward place where they have to decide whether to blow it up and tank – they'll find suitors galore for Conley and Gasol – or attempt to soldier on with the talent they've committed to.