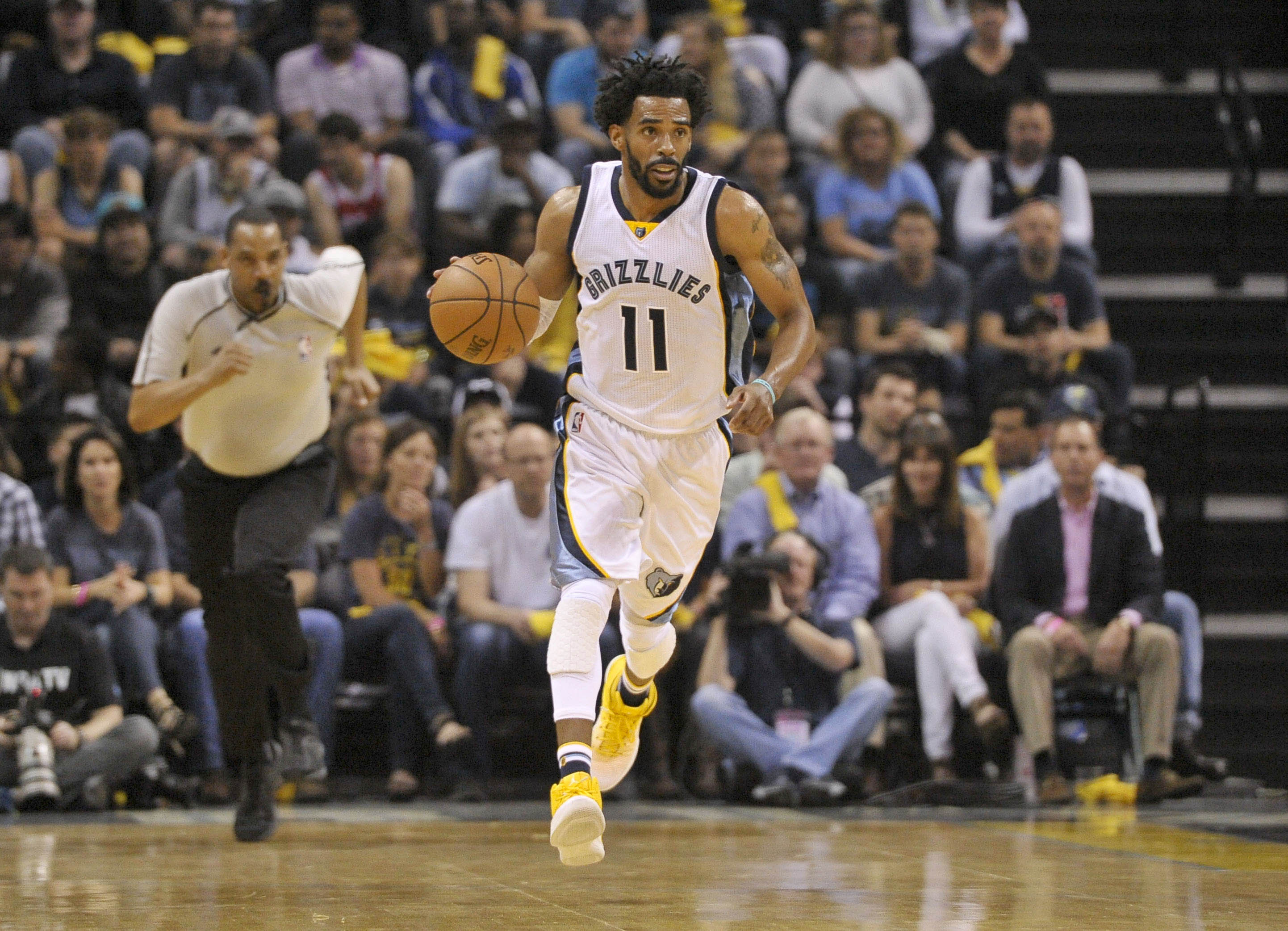 Despite the Western Conference looking more loaded than ever, the Memphis Grizzlies remain a team capable of beating anyone. Guard Mike Conley and big man Marc Gasol form one of the better two-way duos in the league but now, Memphis will have to find a way to survive without one of them.
The team announced today that Mike Conley will be sidelined with no timetable for a return due to a sore left heel and Achilles tendon:
Conley will undergo therapy and treatment to help promote healing and alleviate soreness in his left heel and Achilles following consultations with physicians and the Grizzlies' medical staff. There is no timetable for his return at this time. Further updates will be provided in approximately two weeks.
For a team currently scraping by with a .500 mark of 7-7, not having their star floor general in the lineup is a major blow. The Grizzlies came out of the gates hot this season but have cooled down considerably, dropping six of their last eight games.
With the team in a mini-slump and without one of their key playmakers for the foreseeable future, offensive production could become a real issue, though the surprisingly elevated play of Tyreke Evans should soften that blow. Evans has averaged 23.7 points per game while adding 4.7 assists and 3.7 rebounds over their last 7 contests, likely making him one of the favorites to handle playmaking duties with Conley sidelined.
Conley himself was putting together another solid campaign with per-game averages of 17.1 points and over 4 assists. The Grizz will likely turn to Evans and also veteran Mario Chalmers to hold down the point guard position until we get further information regarding Conley within the next few weeks.