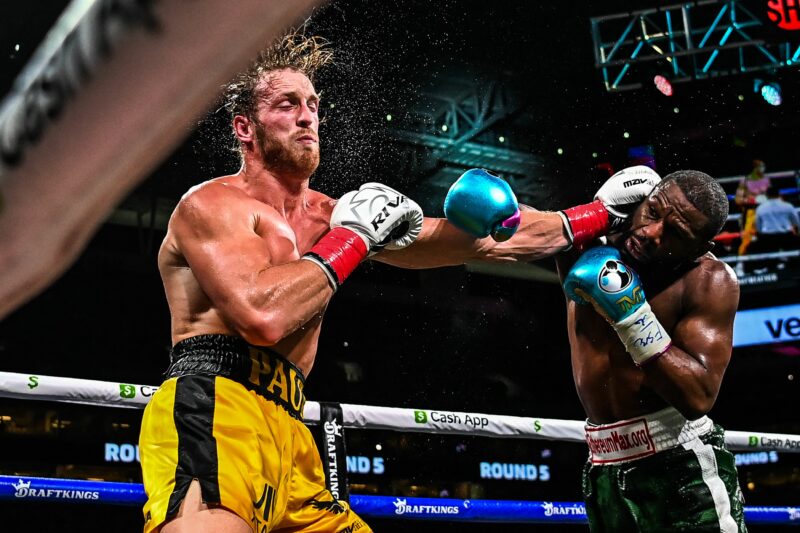 Floyd Mayweather Jr. and Logan Paul have managed to find monetary success with their boxing exhibition in Miami, Florida. Initial reports suggest that the bout between the two will bring in more than one million pay-per-views domestically. In comparison, Saul "Canelo" Alvarez's bout against Billy Joe Saunders brought in approximately 400,00 new subscribers to DAZN. Adding on, Errol Spence Jr. managed to bring in 250,000 pay-per-view buys for his most recent fight against Danny Garcia. However, the success of the bout lags behind his other bouts against Alvarez, Oscar De La Hoya and Conor McGregor.
The success of the Paul-Mayweather Jr. exhibition bout did not come without issues. Throughout the event, customers complained that their viewing experience was choppy and existent. At one point, Showtime Sports was forced to put out a statement regarding the matter.
"If you purchased last night's PPV event through http://Showtime.com or the SHOWTIME app, and could not stream the fight, please go to http://showtime.com/help for information on requesting a refund," Showtime Support tweeted.
Showtime has announced that the fight will be replayed on the network this Saturday at 10:05 p.m. ET. The replay will be followed by the premiere of INSIDE Mayweather vs. Paul Epilogue.