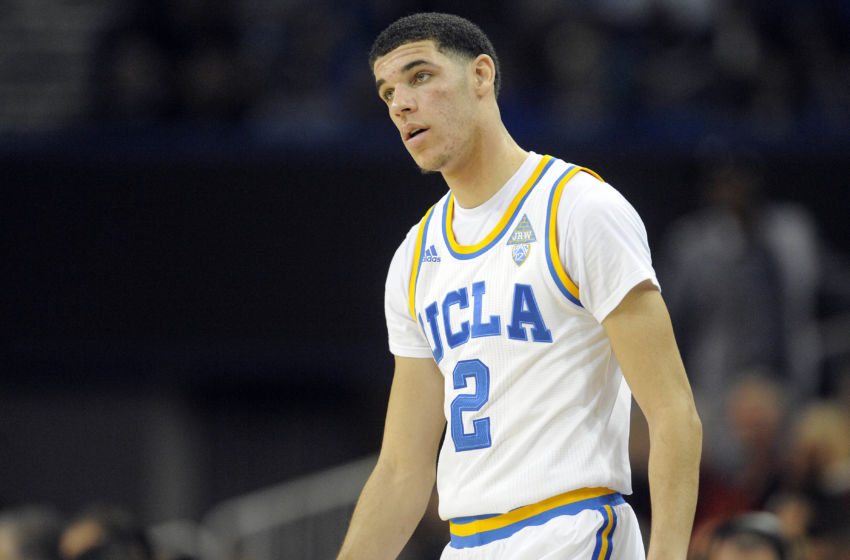 Lonzo Ball has had all eyes on him for a little over a year now as the standout freshman phenom on the UCLA Bruins roster. The point guard out of Chino Hills, California is the oldest of a family full of scorers. But the trio of hoopers also has a very outspoken and very confident, father.
Lavar Ball said in the past that all three of his boys, Lonzo, LiAngelo and LaMelo, will all be one-and-done players in College Basketball. He also said one of his sons could replace Stephen Curry right now and do better than the two-time reigning NBA MVP. While the evidence has not backed up those claims thus far, there is still hope.
Lavar's youngest son LaMelo recently dropped 92 points in one game, his middle son LiAngelo is headed to UCLA next year and Lonzo is touted as one of the top prospects in this upcoming draft. But with high expectations for draft picks, a significant amount of posturing for players comes along with it.
In the past, we've seen some players reportedly not send medical records to teams. Some other did not workout for other organizations, and even in the past, we've seen agents get involved and point their clients in the right direction to a franchise that would best fit the player's personality. But Lonzo Ball's father Lavar is taking this to another level. He's already saying his son will only play for the Los Angeles Lakers.
Following from Michael Luke of KCUB 1290-AM in Arizona and Javier Morales of Allsportstucson.com.
Lavar Ball: "My son will only play for the Lakers."

— Michael Luke (@ironmikeluke) February 25, 2017
In one part of the interview that was not recorded, the elder Ball said he wants his son to play with the Lakers, who are coached by former Arizona standout Luke Walton.
First thing, the Lakers need to secure their draft pick in the 2017 NBA Draft before he declares he only wants to play somewhere. If the Lakers fall out of the top three come NBA Draft Lottery night, the pick goes to the Philadelphia 76ers. Hopefully, Lavar understands that before he starts directing his son one way or another.