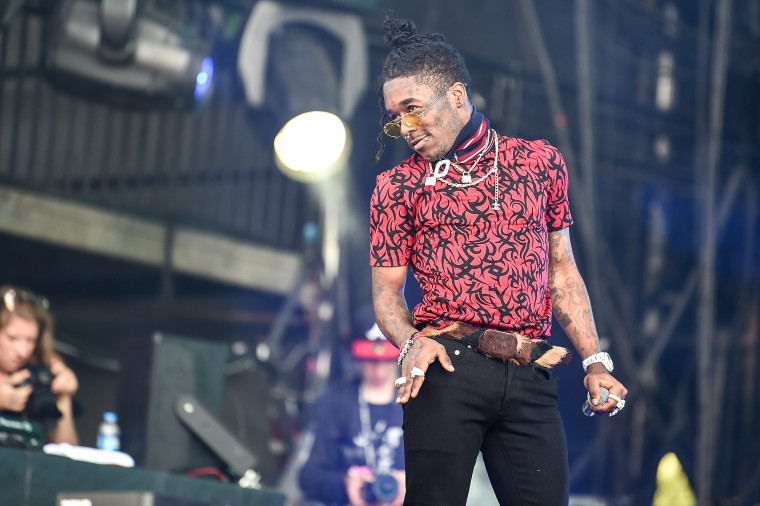 Lil Uzi Vert shares snippet of unreleased music with fans on Instagram live. The new-to-public sounds hint that the young rapper's break from the limelight ends soon.
It has been a while since we heard from Lil Uzi Vert. The charismatic raging rapper took a small break from doing music. In fact, Uproxx reports, early in the year he announced a retirement saying he wanted to be "normal."
While it is not confirmed Lil Uzi Vert's unreleased music hints at an upcoming release, fans quickly flocked to the comment section of the live stream with messages of gratitude. The Instagram account Uziawge screen-recorded the moment and uploaded to their own feed.
During the live stream, Lil Uzi Vert references the unreleased tunes as "old as ish" in the comment section.  Without a release from Lil Uzi Vert however since 2018's New Patek aside from guest verses, his sound is missed.
Another clue that he Philadelphia rapper may not be ready to retire: he joined the stage with Meek Mill during the New York stop of the Motivation Tour.  Footage recorded by attendees quickly uploaded to social media. The clip below comes from a Meek Mill fan page on Instagram, meekmilltrillphilly.
Back in December, Lil Uzi Vert shared his upcoming album Eternal Atake neared completion.