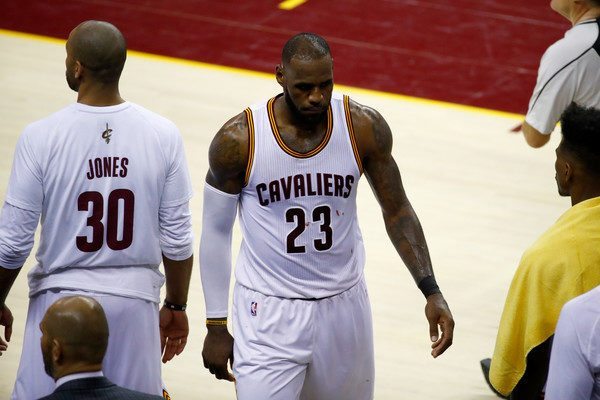 Since his huge decision to leave the Cleveland Cavaliers and join the Miami Heat, LeBron James has stayed consistent on making the NBA Finals and recruiting free agents during the off-season. We've seen players like Chris Bosh, Ray Allen, Mike Miller, James Jones and Kevin Love all be recruited by James in the past. The narrative of James being a general manager has even come about because of his recruiting efforts.
However, after being defeated by the Golden State Warriors in the NBA Finals and the Cavs' general manager David Griffin being fired, James hasn't actively been recruiting free agents like he's so accustomed to doing.
Following from Dave McMenamin of ESPN.
The choice by James to be a bystander comes at a fragile time for the team, which is navigating free agency without a general manager in place after parting ways with David Griffin nearly two weeks ago. Assistant GM Koby Altman has been elevated to de facto interim GM while Cleveland continues to negotiate with Chauncey Billups to accept a position to run the front office.

A prominent agent told ESPN that James has been communicating with both Altman and Cavs owner Dan Gilbert as the free-agency process plays out.
While NBA Free Agency is well underway, the storyline that needs to be watched is Cleveland's ability to sign free agents without the normal LeBron recruiting assistance.