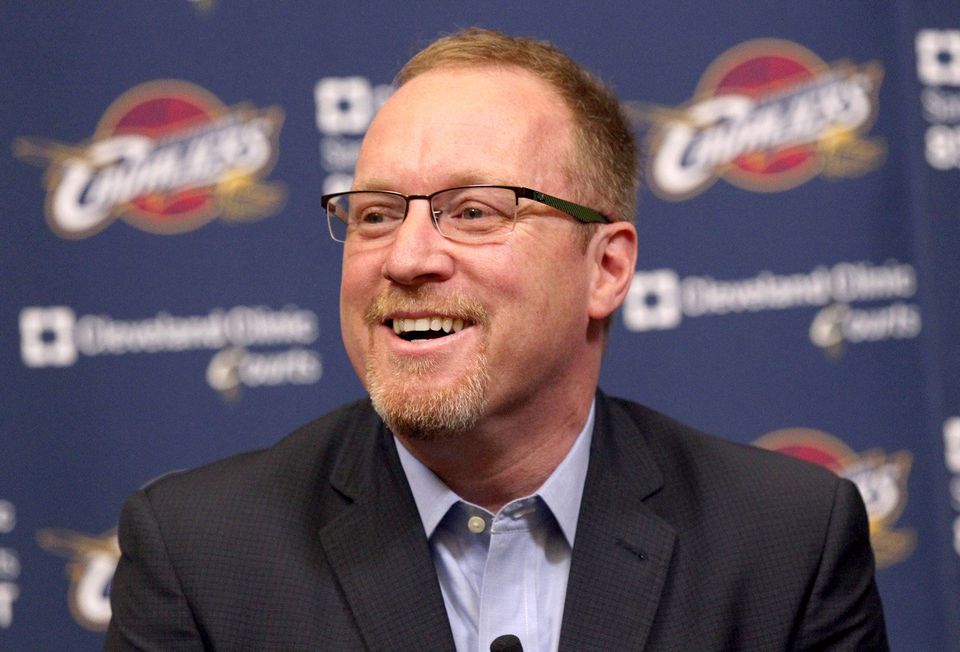 Just about one week after the Cleveland Cavaliers lost the 2017 NBA Finals at the hands of the Golden State Warriors, the Cavs have elected to move on from the man who helped build the team back to prominence. General manager David Griffin will leave the organization.
Over the last month or so, the Cavs and David Griffin have not seen eye to eye when it comes to a new contract. Despite many saying the Cavs real general manager is LeBron James, that's quite the opposite. Griffin traded for Kevin Love, Timofey Mozgov, JR Smith, Iman Shumpert, Kyle Korver and Channing Frye and worked out deals for Deron Williams, Richard Jefferson and even Matthew Dellavedova. Apparently, success has a price as the two sides were unable to agree to a contract.
Following comes from Brian Windhorst of ESPN and Adrian Wojnarowski of The Vertical.
The Cavs and general manager David Griffin will part ways according to sources

— Brian Windhorst (@WindhorstESPN) June 19, 2017
Sources: As David Griffin departs as Cavs — "Just couldn't agree on future," source says – Chauncey Billups expected to emerge as candidate

— Adrian Wojnarowski (@WojVerticalNBA) June 19, 2017
Billups has relationship with Dan Gilbert and Ty Lue, and sources say will be considered as President of Basketball Ops who'd make GM hire.

— Adrian Wojnarowski (@WojVerticalNBA) June 19, 2017
Griffin will have multiple teams pursuing him for significant money in next round of GM openings. He built a deep, capable Cavs front office

— Adrian Wojnarowski (@WojVerticalNBA) June 19, 2017
Cavs front office had difficulty in trade talks this week, constantly needing to address Griffin's future with rival executives. Tough spot.

— Adrian Wojnarowski (@WojVerticalNBA) June 19, 2017
Several executives under Griffin turned down bigger money/bigger roles elsewhere over summer out of sheer loyalty to him. https://t.co/Ad41i5rQob

— Adrian Wojnarowski (@WojVerticalNBA) June 19, 2017