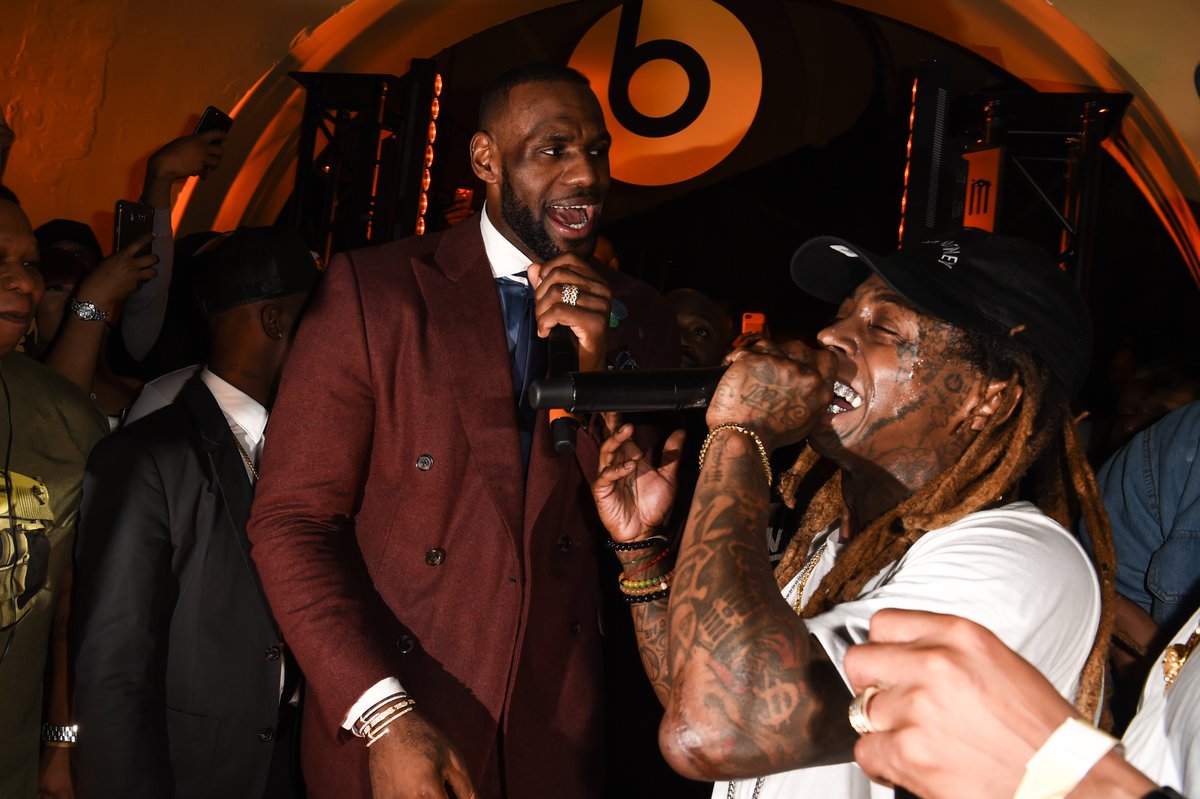 The King comes, and the King delivered the Hot Boys. Yes, that's right, Cleveland Cavaliers superstar forward LeBron James, along with DJ Khaled, helped orchestrate the reunion of the legendary group, the Hot Boys.
Lil Wayne, Juvenile, B.G. and Turk were all once members of the Hot Boys, a Cash Money Records rap group out of New Orleans, Louisiana. While many of their hits came once the group split in 2001, it was still the first step in what would eventually be some legendary careers with Lil Wayne and Juvenile having the most success after leaving the group. Juvenile, B.G., and Turk all left Cash Money records in 2001 due to financial disputes, but Lil Wayne remained and cemented his legacy as one of the most prominent figures in Hip-Hop.
The group remained on hiatus until the group, minus Turk, reunited at Lil Wayne's 'I am Music' tour in 2009 which sparked rumblings of a reunion between the members. They recorded some music together but between Turk's legal troubles, followed by B.G. getting sentenced to 14 years in jail back in 2012 and some current issues Lil Wayne has with Cash Money Records, nothing substantial ever came out of it. Until last night.
LeBron James and the NBA All-Stars are currently in New Orleans for the 2017 NBA All-Star Weekend. The usual scene of these celebrations of the NBA's best players include some pretty wild parties after the days full of events. One party in particular last night, following the Saturday night events, was held by Beats. It was a party led by LeBron James and DJ Khaled, and the duo had Lil Wayne perform. But he wasn't alone. After a little while, LeBron took the mic and announced that Weezy wasn't alone. Iconic stuff.
Eventually, Lil Wayne was joined on stage by Juvenile, Turk and former Cash Money leader Mannie Fresh with Mack Maine also in attendance. Birdman and B.G. weren't in attendance for obvious reasons. Check out some of the best moments from last night's mini-reunion below.
Cash money forever pic.twitter.com/24NZeQBH9c

— Mikey Fresh (@MikeyFresh1) February 19, 2017
— Mikey Fresh (@MikeyFresh1) February 19, 2017