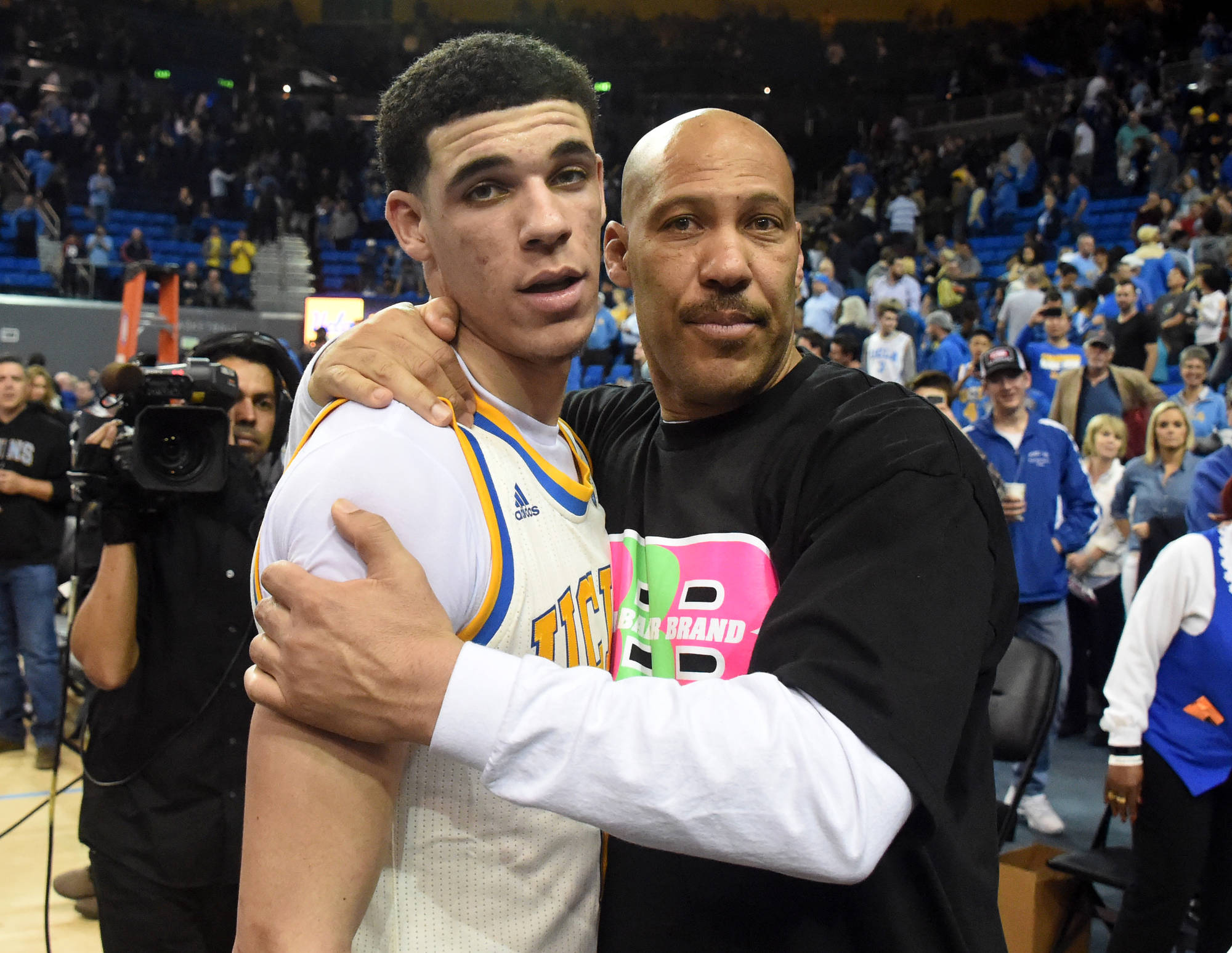 UCLA Bruins guard Lonzo Ball is considered one of, if not the premier players in all of college basketball. His lanky 6'6″ frame, premier court vision, and ability to let it fly from seemingly anywhere has NBA draft experts pinning him as a surefire top-three pick in the upcoming NBA draft.
Throughout his dazzling performances this year, his father, LaVar Ball, has garnered plenty of headlines of his own for various reasons, most notably for saying his son's brand can be as big as Jordan or Nike and for believing that Lonzo will be better than Golden State Warriors guard and two-time MVP Stephen Curry. Anyone who follows basketball at any level knows Lonzo Ball has the capability to be a special talent in the NBA, but to say that the college freshman is going to be better than one of the premier snipers in NBA history should certainly be considered overboard. However, when LaVar Ball went on Fox Sports 1's Undisputed show, he stood by what he had said and doubled down on believing that his son is better than Curry:
As you may imagine, when Mr. Ball first made the comments regarding his son and Curry, he received heaps of backlash whether it be for putting too much pressure on his kids or just for the gist of the statement. One of those critics was, unsurprisingly, TNT NBA analyst and former player Charles Barkley. As a result of the criticism from Barkley, Ball took shots at the ex-Phoenix Sun, citing his lack of championship rings:
LaVar Ball responds to Charles Barkley's criticism: "If Charles thought like me, maybe he'd win a Championship." pic.twitter.com/XWc9Y5n0Xg

— Herd w/Colin Cowherd (@TheHerd) March 7, 2017
It's always good to have faith in the people you love but it's more than fair to say that the Steph comparison is a lofty expectation and one Lonzo could have a tough time living up to.