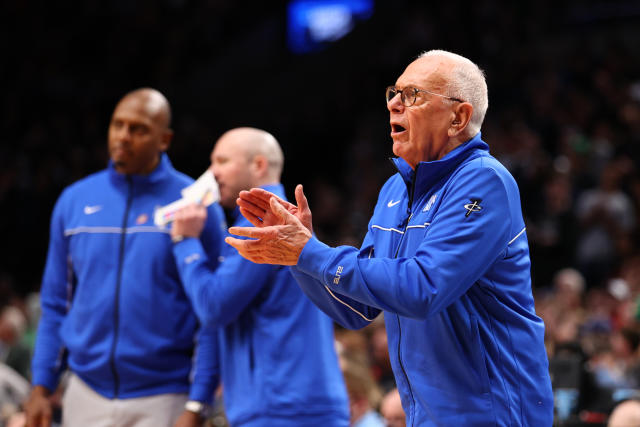 Memphis Tigers assistant coach Larry Brown is stepping down from the basketball program due to health concerns. The Hall of Fame Coach originally took a leave of absence but has now decided to make the leave a permanent thing. Brown who is 82 years old is the only Head Coach to win both an NBA Championship and NCAA Championship. He accomplished these feats in 1988 with the Kansas Jayhawks and then in 2004 with the Detroit Pistons. Brown originally joined the Memphis staff back in July of 2021. This could be the final time he steps away from the game of basketball and serve as his unofficial retirement from the sport.
Memphis announces that Larry Brown, who is the special advisor to Penny Hardaway, has stepped down due to ongoing health concerns. The health concerns are not considered serious.

— Jeff Goodman (@GoodmanHoops) December 9, 2022
Head Coach Penny Hardaway said the following in a statement about Larry Brown stepping down from the program: "Having Coach Brown as part of our program over the last year-and-a-half was very impactful on our student-athletes and me as a coach, and we hope all the best for him and good health moving forward."
Larry Brown is a coaching legend and luckily the health concerns do not seem to be that serious when it comes to his quality of life. If this happens to be his last coaching stop the basketball world will miss his experience and dedication. We here at Def Pen Sports wish Brown the best with his health and his next chapter, whatever that may be moving forward.