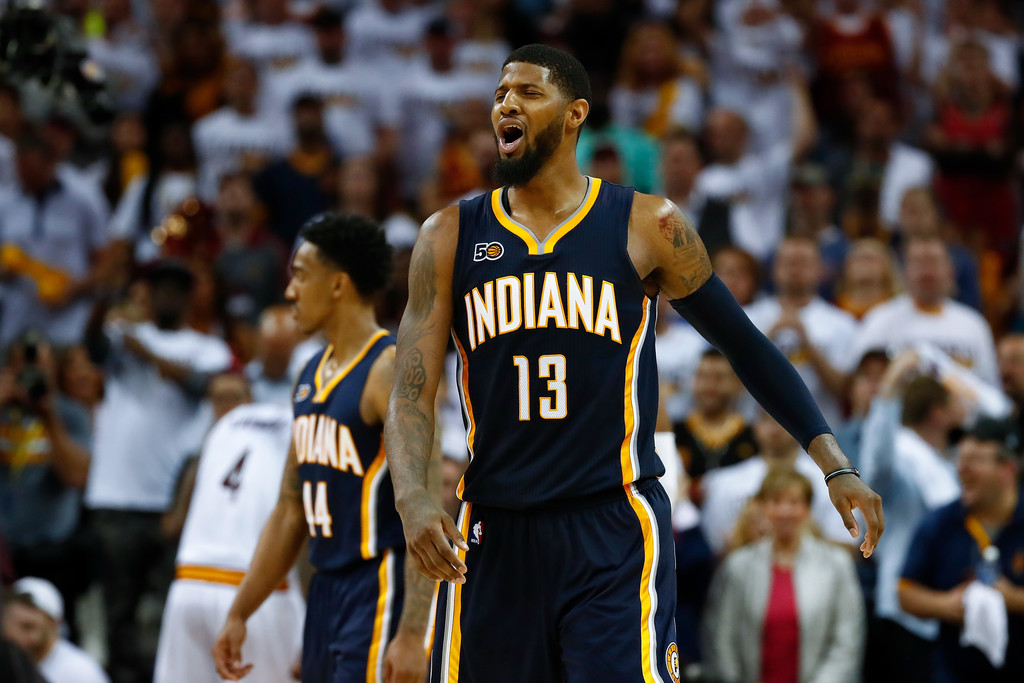 The Indiana Pacers are opening up trade discussions with teams looking to secure the services of Paul George. Despite the fact that the Los Angeles Lakers are George's preferred destination, it appears that the Lakers are looking to bring him in-house before he has the chance to enjoy a season with another team.
The Lakers are in the driver's seat in this scenario seeing as Paul George let it be known he will not re-sign with the Pacers, or any team besides the Lakers, following the 2017-18 season. Some teams are still lining up to essentially get Paul George for one season but it appears more and more that he's destined for Los Angeles.
Following from Marc Stein and Ramona Shelburne of ESPN.
League sources tell @RamonaShelburne and me: The Pacers and Lakers have engaged on Paul George trade talks in advance of Thursday's draft.

— Marc Stein (@ESPNSteinLine) June 20, 2017
George is a California native and grew up idolizing the Lakers alongside his father. The connection is there and the new hiring of Magic Johnson is said to be a great help in pursuing George as a new face of the franchise. It appears to be more of a matter of when not if George lands in LA to play for the Lakers.