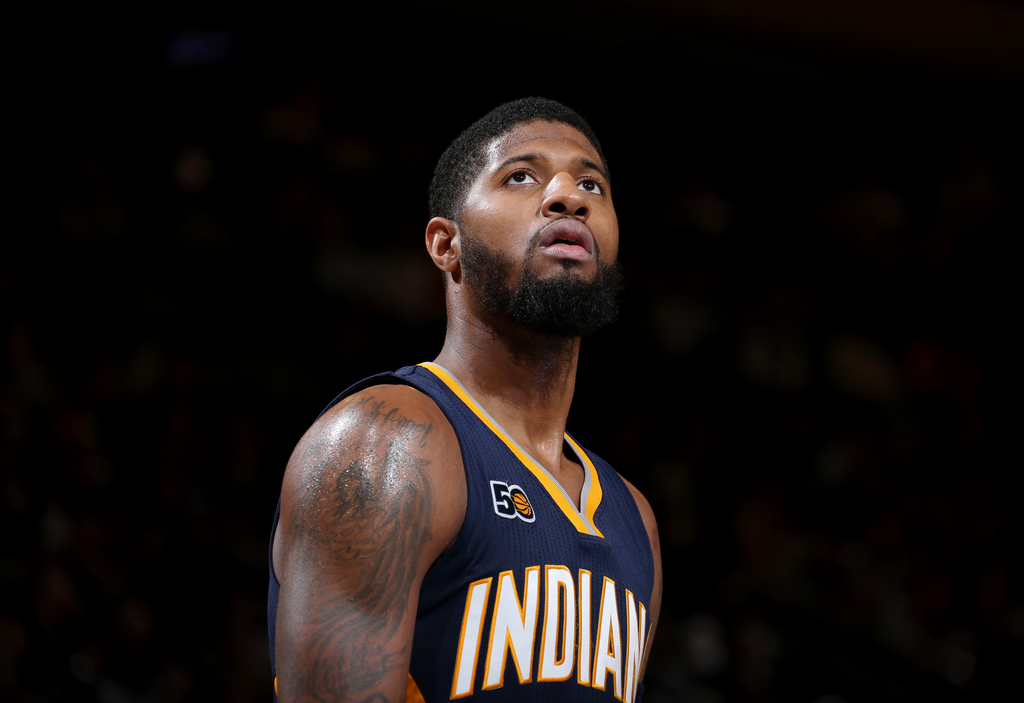 As the NBA offseason goes into full throttle, it appears very likely that Paul George could be on the move soon. The star forward has reportedly indicated to the Pacers that he will leave Indiana as a free agency next summer, leaving the team scrambling to get what they can for their franchise cornerstone. But with clear signs that George wants to join his hometown Lakers, the Pacers have very little leverage.
Any team trading for George now would risk losing him in free agency. That means trading assets for one year of a superstar that clearly wants to bolt for the Lakers. Some teams may be successful enough to change George's mind by the time free agency begins but that's running a major risk.
That said, there are a few teams that should investigate the potential to do just that. It's been reported that the Cavaliers have shown interest in adding George to their Finals squad, but with David Griffin's departure as the general manager, that seems all the more unlikely.
Enter the Los Angeles Clippers. According to Sean Deveney of Sporting News, the Clippers are interested in a trade for the forward:
Among them, league sources told Sporting News, are the Clippers, who have three significant free agents — Chris Paul, Blake Griffin and J.J. Redick — and are desperate to add a player who could change their perennial postseason disappointment. The Clippers have expressed interest in George.
Now, it's unclear how far that interest reaches and whether or not any substantial talks have been had. The Clippers would have to send salary back in order to get George (most likely through a sign-and-trade of one of their free agents). But the Pacers may be more focused on getting young players and draft picks, something the Clippers do not have in bundles.
The Clippers seem like a dark horse in these negotiations but crazier things have happened.