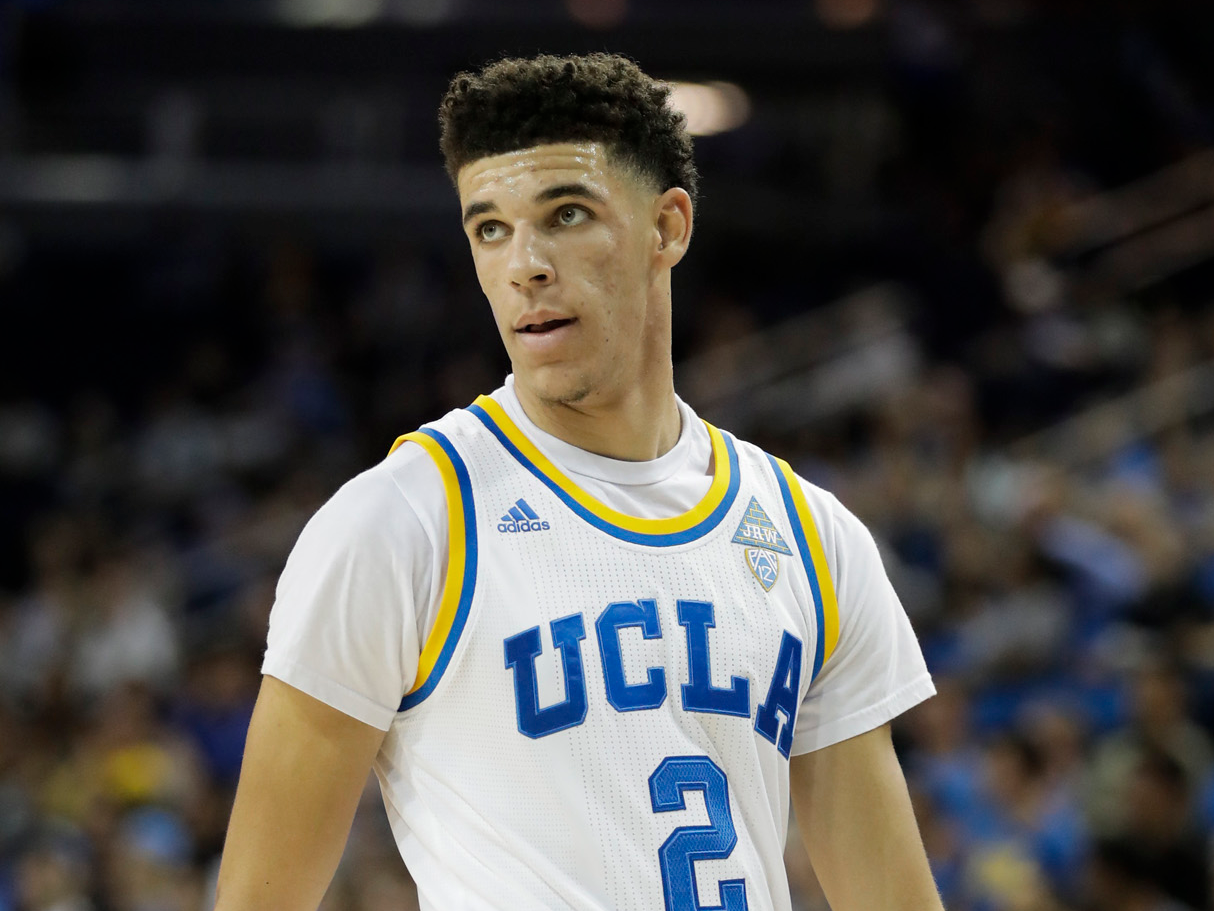 With the 2017 NBA Draft quickly approaching, where some players will land are beginning to become more and more clear. It seems Markelle Fultz is clearly the frontrunner to be taken first overall but right after that top spot, things have started to become murky.
With the Los Angeles Lakers holding the second pick, UCLA guard Lonzo Ball seems to be a perfect fit. Ball is a Los Angeles native and his father, Lavar Ball, has expressed before on multiple occasions how adamant he is about seeing his son in a Lakers uniform next season.
However, according to Huffington Post's Jordan Schultz, the Lakers aren't sold on the 19-year-old and the unwanted attention his father would bring may factor in towards their decision come draft day.
Per source, the #Lakers would pass on Lonzo Ball if #nbadraft was today. Team isn't convinced he's a star and remains concerned about LaVar.

— Jordan Schultz (@Schultz_Report) June 3, 2017
The Lakers being unwilling to commit to Ball could just be a smoke screen but there could also be some substance behind it. The top of this year's draft does have some additional intriguing options such as Josh Jackson and De'Aaron Fox but Fultz and Ball were the consensus top two picks of this draft class for some time.
Now as we near the draft, it seems things are starting to shake out differently. The Lakers aren't the only franchise uncertain about selecting Lonzo. Even if the Lakers were to pass on the point guard at #2, it's no guarantee he'd be taken at the third spot by the Philadelphia 76ers.
While Philly is desperate for guard help to compliment their solid frontcourt pieces, Sixers front office adviser Jerry Colangelo said on the Carlin and Reese Show that he also thinks 'the people around him' make him a challenge to draft. Following from Joe Bloss of CSN Philly:
"I think Ball is a terrific prospect and could have an outstanding NBA future," Colangelo said. "I think it's going to be challenging with the people around him without being specific, and yet I don't think teams should bypass the player because they have those concerns. I think at the end of the day what wins in this league is talent and this is a very talented young man."
The questions surrounding the draft status of Lonzo Ball are floating around in full force. While Lonzo's father has made more than his fair share of absurd comments, a prospect's family shouldn't be a deal-breaker, especially if the franchise makes a good fit for that player's skillset. Ball's ability to score for himself in a multitude of ways and distribute the ball well should provide a huge boost to whichever team he lands with.
With factors other than his game being considered, where Ball lands will be one of the most intriguing headlines of this year's NBA Draft.