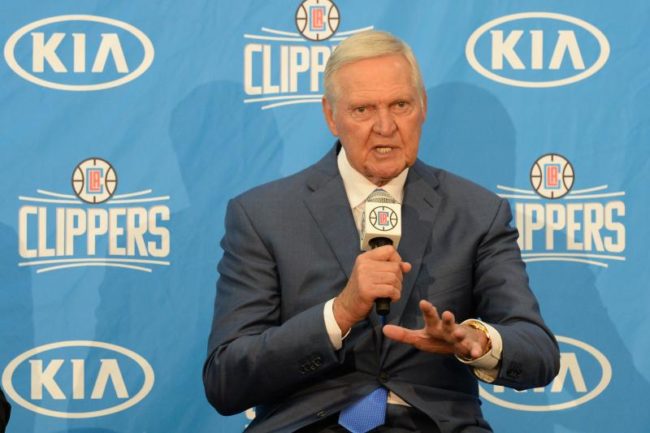 The roller-coaster ride that is the Knicks finally settled down a bit after the firing of former President Phil Jackson in June.  This move, soon followed by the departure of perennial all-star Carmelo Anthony in a trade with the Oklahoma City Thunder, effectively ended the soap opera-like drama that had ensued throughout the team over the past couple seasons. After the Phil Jackson debacle was over, team owner James Dolan had someone in mind to become the next Knicks' President – Jerry West.
As of now, the Knicks have come seemingly out of nowhere to seriously contend for a spot in the postseason for the first time since 2013, almost a year before Jackson took the reigns of the team, under new President Steve Mills. Mills has done a more than satisfactory job with the franchise thus far, there's no denying that. He signed restricted free agent Tim Hardaway Jr. to a very lucrative, but more than reasonable deal and completed the aforementioned Anthony trade, but he wasn't Dolan's first choice to fill the shoes of Jackson. Jerry West, now a consultant for the Los Angeles Clippers, was his man.
West, who coached the Los Angeles Lakers and was the general manager for the Memphis Grizzlies, signed with the Warriors in 2011. After a successful six-year stint as a consultant of the Golden State Warriors, he decided to take on a new challenge this past summer. In June,  he agreed to take on the same consultant role with the Los Angeles Clippers. However, Knicks Owner James Dolan had other plans for the 79-year old. He spoke to entertainment executive Irving Azoff – "one of his most trusted allies" – about recruiting West to New York.
It wasn't mean to be, however, as Mitch Lawrence of Sporting News reported the following quote from West:
It wasn't the right time [to become President of the Knicks.]
He signed with the Clippers soon after.
The Knicks are doing just fine now, however. They currently sit just one game away from the Eastern Conference's final playoff spot, while West's Clippers are struggling out west due to a hard hit from the injury bug. Dolan may not have gotten his top option, but he has to be satisfied with this season's results thus far.