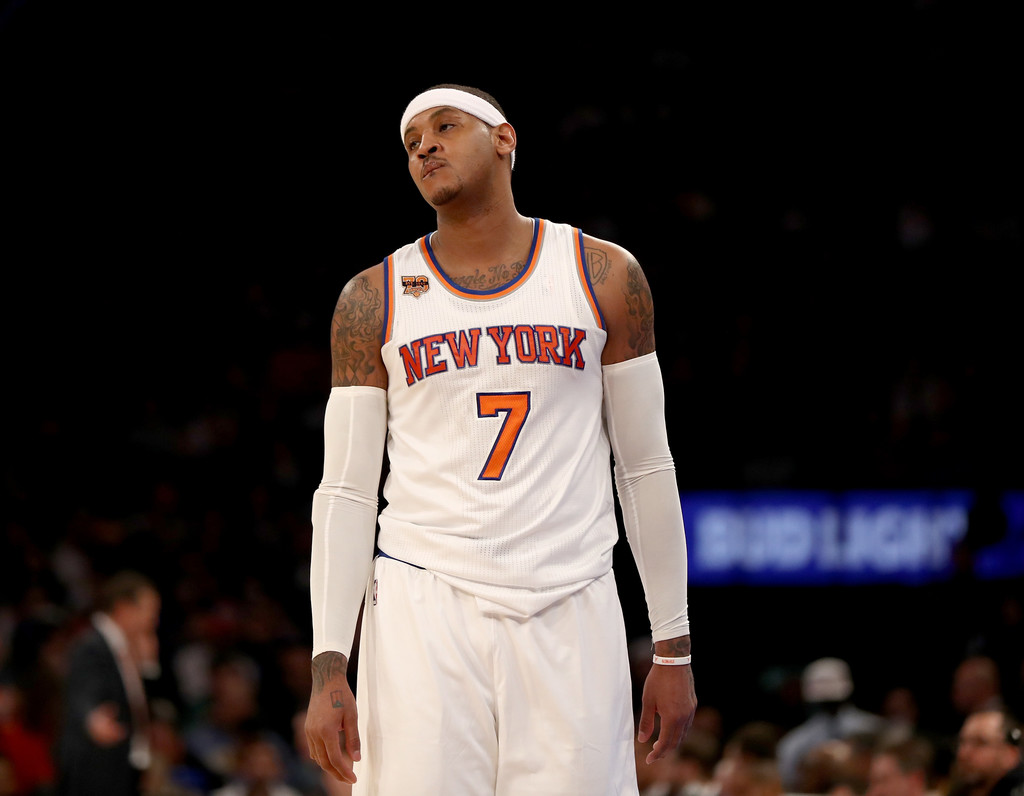 The New York Knicks playoff chances are essentially non-existent at this point. They're currently 6.5 games out of the eighth seed with under 15 games to play and there doesn't appear to be much excitement about their chances of a postseason run. After the offseason saw the Knicks bring in Derrick Rose, Joakim Noah, Brandon Jennings and Courtney Lee to join Carmelo Anthony and Kristaps Porzingis to create what appeared to be a formidable roster in the East. D-Rose even called them a 'superteam'.
Just a few months later and Noah's season is over, Jennings was waived, Rose has dealt with a litany of off-court issues, Porzingis is frustrated, Lee has been through a very up and down season and Carmelo Anthony has been involved in a multitude of trade rumors without action. So the time for the Knicks to begin their rebuild could be coming soon, with Carmelo Anthony being the first piece to go.
Following from Ian Begley of ESPN.
The biggest issue surrounding the Knicks this summer and going forward is Carmelo Anthony's future with the club. The Knicks shopped Anthony in trade talks before the deadline and, barring an unforeseen change of course, remain committed to moving Anthony in the offseason, per sources.

Anthony, of course, has a no-trade clause, so he controls his future. The market for Anthony this summer is unclear at the moment, but before the deadline, some members of the Los Angeles Clippers organization expressed confidence that they could trade for Anthony over the summer, per sources.