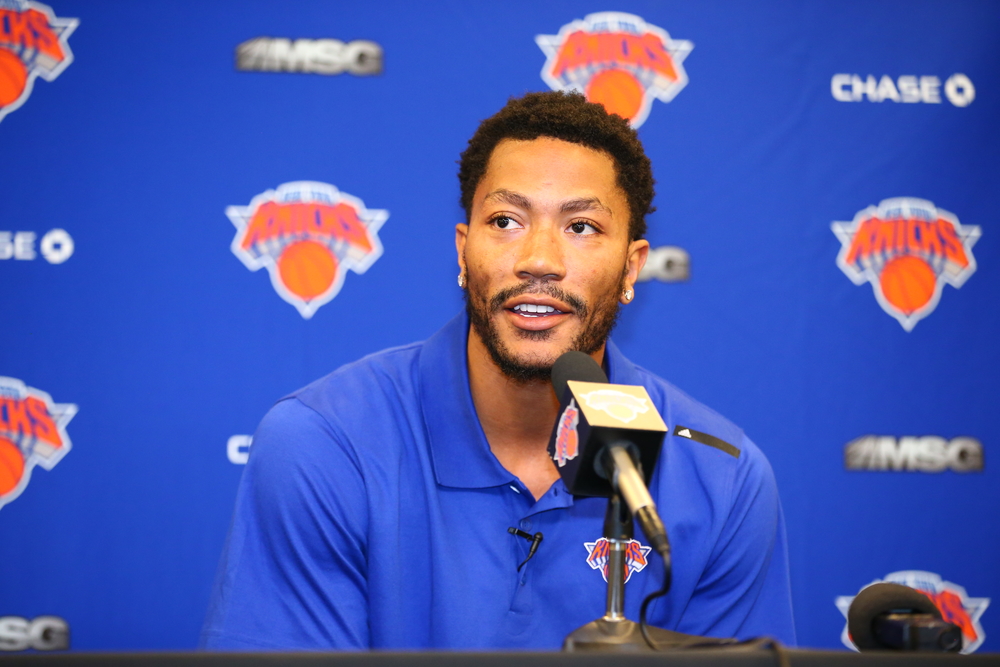 Derrick Rose is going double or nothing on the Super Team label. The recently acquired New York Knicks point guard has not been shy about raising expectations for his team. With Rose, Joakim Noah, and Courtney Lee joining the Knicks, the team certainly has added some talent. According to Rose, that's enough to be called a super team.
In a recent interview with Rob Perez of Fox Sports, Rose reiterated the notion:
"I'mma let my game speak for itself. I said what I said and whenever I step on the floor, I'll have to prove myself. And we're gonna have to prove ourselves to just go out there and win games."
Obviously, having a certain level of confidence is necessary for NBA players. Bringing that confidence to a Knicks team that has been mostly atrocious for a while now can be important.
But at the same time, everyone knows this is false. If everything goes the Knicks' way, they'll make the playoffs, win a couple of games, and then ride off into the sunset. Worst case scenario, the team is a major disappointment, has no chemistry, and everyone gets injured. The worst case scenario isn't improbable, either.
Regardless, Derrick Rose will take this mantra through the entire season. It seems like he physically cannot stop saying the Knicks are a super team.