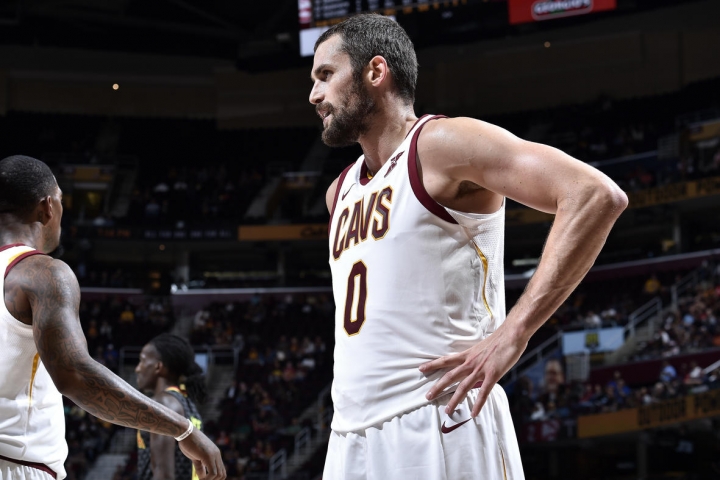 In a surprisingly honest post for the Player's Tribune on Tuesday, Kevin Love opened about suffering through a panic attack in the middle of a game and how his view on mental health has evolved.
During a home against the Atlanta Hawks in early November, Love writes, he left the game with an unusually fast heartbeat and somehow ended up on the floor of the training room, where a Cavs staff member found him.
Love went on to describe the hardest part of the entire ordeal – coming to grips with what had happened to him.
It was a wake-up call, that moment. I'd thought the hardest part was over after I had the panic attack. It was the opposite. Now I was left wondering why it happened — and why I didn't want to talk about it.
Call it a stigma or call it fear or insecurity — you can call it a number of things — but what I was worried about wasn't just my own inner struggles but how difficult it was to talk about them. I didn't want people to perceive me as somehow less reliable as a teammate, and it all went back to the playbook I'd learned growing up.
The 29-year-old went into detail about his experience with visiting and regularly seeing a therapist following his panic attack. His time with the therapist helped Love come to grips with unrealized grief stemming from the death of his grandma.
He also cites DeMar DeRozan as a source of inspiration, after the Toronto All-Star spoke candidly about his battles with depression.
One of the reasons I wanted to write this comes from reading DeMar's comments last week about depression. I've played against DeMar for years, but I never could've guessed that he was struggling with anything.
…Just by sharing what he shared, DeMar probably helped some people — and maybe a lot more people than we know — feel like they aren't crazy or weird to be struggling with depression. His comments helped take some power away from that stigma, and I think that's where the hope is.
DeRozan and Love having the courage to talk openly about their struggles with mental health is perfectly timed with the League's announcement that it is taking steps toward aiding all players in their battles.