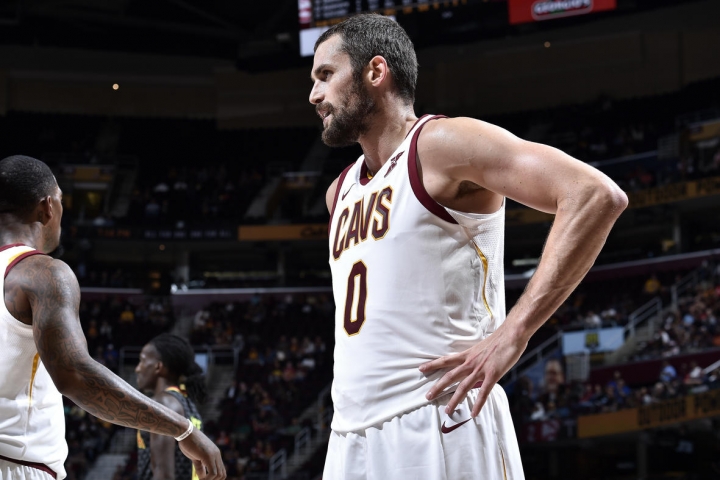 After an offseason of major roster overhaul in Cleveland thanks to the departure of LeBron James, a lot of the future responsibilities now land squarely on Kevin Love's shoulders.
Love has proven capable of working effectively as a team's number one option, and this is exactly what he will now have to do for the Cavs. Love recently put pen to paper on a lucrative contract extension and is expected to usher in a brand new era of Cleveland basketball.
The five-time All-Star recently made a guest appearance on Comedy Central's 'The Daily Show' hosted by Trevor Noah. Love touched on a variety of topics, including the state of his mental health, his upcoming fashion line and what lies ahead for himself and the Cavs.
Last season, Kevin Love sent shockwaves through the NBA world when he opened up about his ongoing battle with depression and other mental health issues such as anxiety. Love and Spurs guard DeMar DeRozan continue to be at the forefront of the mental health awareness movement in the NBA, an important and vital message.
Love will also be presenting his upcoming fashion line which he drew up in collaboration with the Banana Republic. Love's men's line is expected to debut September 18.
Though expectations surrounding the Cavs are vastly different this year as compared to past seasons, Love remains confident that they can still shock people. And in a decimated and weak Eastern Conference, the door certainly remains wide open for any team to make a possible playoff run.