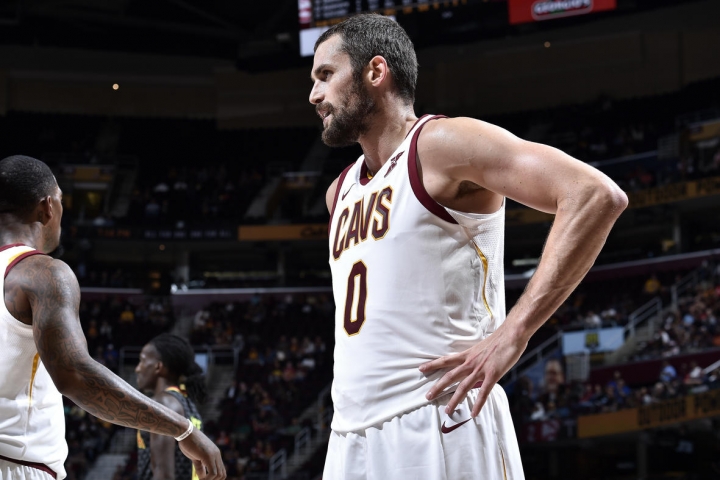 Now on the brink of irrelevancy once again following the second departure of hometown hero LeBron James, the Cleveland Cavaliers must tread carefully in coming years.
The Cavs took a step in the right direction when they launched their rebuild earlier this summer by drafting fiery point guard Collin Sexton. But with James out of the picture, the best player on the team immediately becomes Kevin Love, someone who has shown to be capable of putting up gaudy numbers as a team's primary option. According to ESPN's Adrian Wojnarowski and Brian Windhorst, the Cavs have elected to re-sign the veteran forward despite still being under contract for one more season.
ESPN reporting with @WindhorstESPN: Cavaliers forward Kevin Love has signed a four-year, $120 million contract extension — topping out his overall deal at five-years, $145 million, league sources tell ESPN.

— Adrian Wojnarowski (@wojespn) July 24, 2018
The Cavs didn't want to take a chance with Kevin Love having the opportunity to test the free agent waters next summer and now have him locked up for the next five seasons.
Love will be a vital part of Cleveland's future, even with the presumed influx of young talent we will see over the next couple of offseasons. At 29 years old, Love is likely towards the back end of his prime but the value he brings to the Cavs offense is hard to match.
Though the last few years Love has largely been relegated to a spot-up shooter role, we should be a more diverse array of shot attempts from the UCLA product moving forward. Perhaps Love could possibly get back to his dominant ways in Minnesota while shouldering a bigger offensive load as the Cavs will have to scratch and claw to simply be in the playoff picture from here on out.