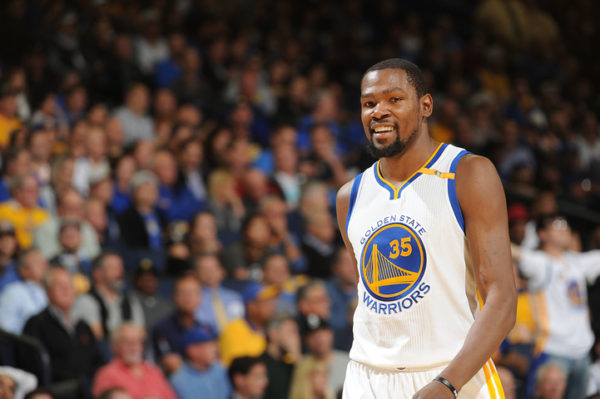 In June, the Indiana Pacers shocked the basketball world by trading away star small forward Paul George to the Oklahoma City Thunder in exchange for Victor Oladipo and Domantas Sabonis as first reported by ESPN's Ramona Shelburne.
Paul George has been traded to OKC, per sources

— Ramona Shelburne (@ramonashelburne) July 1, 2017
Subsequently, George is now paired with the reigning MVP of the league Russell Westbrook and a new look Thunder team. In a daunting Western Conference, the Thunder now have a chance to compete for a top 5 spot and be considered one of the better teams in the league.
However, the storyline that will be interesting to watch will be the new rivalry between the Thunder and the Golden State Warriors. The animosity Thunder fans still have towards Kevin Durant for leaving is still there and now that George is in the mix this matchup could be a lot more competitive. Durant himself took the time to acknowledged the new look OKC team.
Following from Anthony Slater of The Athletic.
But they got Russ and PG and Steven Adams to be their Big 3. I think if they feed off each other, it could be great. I'm a fan of the game. So I can see if something is going to work or not and I think that's going to be a really, really great pairing. It's going to suck for us and the rest of the league. But as a fan of the game, it's going to be tight to see how they work that thing out.
The high praise from Durant makes the anticipation for their matchup even higher for this upcoming NBA season.