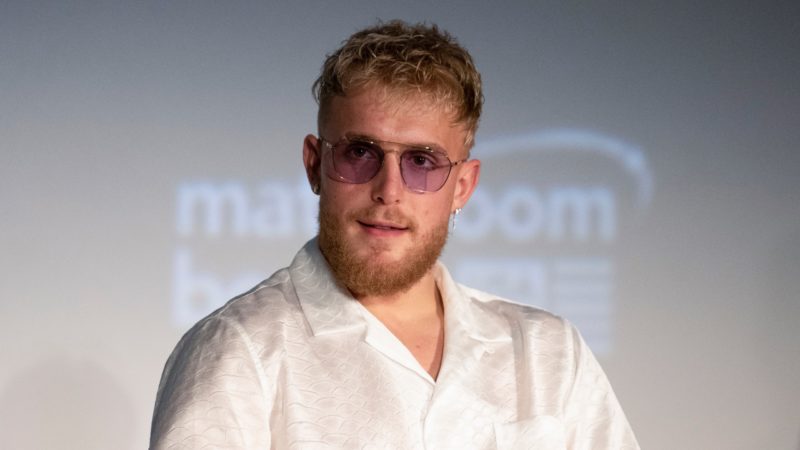 Note: The post below contains references to sexual assault and rape. If you or a loved one has been sexually assaulted and is seeking help, please call the National Sexual Assault Hotline at (800) 656-4673
TikTok star Justine Paradise has accused Youtube sensation Jake Paul of sexual assault. In a 20-minute video posted over the weekend, Paradise claims that Paul forced her into a sex act without her consent. However, she signed a non-disclosure agreement which led her to believe that she was legally forbidden from reporting what happened until now.
Paradise said that he encountered Paul on several occasions in 2019. On July 20, 2019, Paradise said that she met Paul at the Team 10 House, a popular Los Angeles mansion that houses several social media stars. During the encounter, Paradise said that she made it clear that she was comfortable with kissing him, but not going any further than that. However, Paradise said that Paul forced her to perform oral sex.
"He didn't ask for consent or anything," Paradise said.
"He knew I didn't want to do anything with him."
Immediately after the allegations were made, the social media figure denied any wrongdoing. Paul added that he "never had a sexual relationship with this individual."
"Sexual assault accusations aren't something that I, or anyone should ever take lightly, but to be crystal clear, this claim made against me is 100% false," Paul stated.
"I will fight this to the end to prove my innocence."
Jake Paul is set to continue his boxing career with a bout against Ben Askren on April 17. Promoted by Triller, the bout is still slated to take place as previously scheduled. No criminal charges have been filed as of yet. More details will be added to this report as they become available.