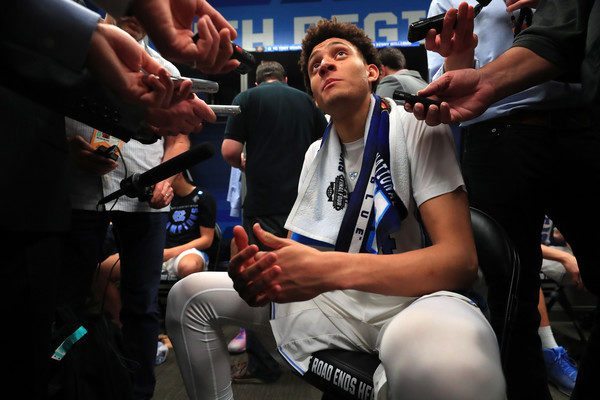 North Carolina forward Justin Jackson has announced that he will enter the 2017 NBA Draft and hire an agent, ending his career with North Carolina. Jackson comes off a stellar junior year highlighted by an ACC player of the year award and a fantastic National Championship run.
Justin Jackson was a huge part in helping North Carolina capture a sixth title in what fans and players alike are calling "The Redemption Season". Jackson is in familiar territory since he decided to test the draft waters last year, but pulled his name from consideration before the deadline.
In 2016, Jackson headed to the combine where he was told he needed to work on his shot from beyond the arc. He took the advice to heart and went from shooting just over 29 percent from three in his second season to 37 percent this year. Jackson showed a lot of growth and improved his draft stock by a large margin in doing so.
Justin Jackson will be forever loved and sorely missed by Carolina fans everywhere after he helped lead the team to a thrilling 6th National Championship. This year Jackson averaged 18.3 points per game, 4.7 rebounds per game and 2.8 assists per game. NBA teams picking at the end or just after the lottery are eyeing up the forward heavily.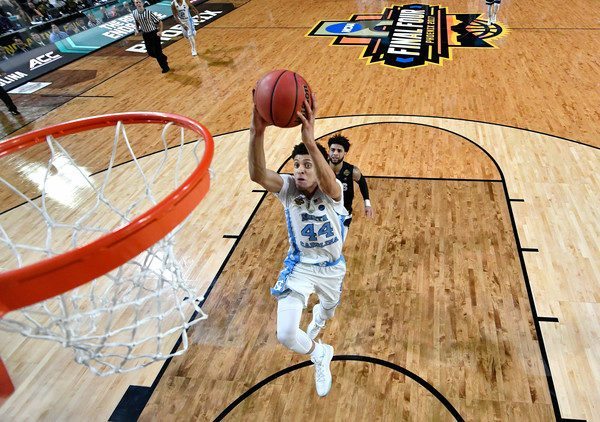 Jackson should pose to be a talented scoring wing at the NBA level with the height and length to be a solid defender as well at the position. This draft has a lot of depth so it's hard to pin down exactly where Jackson will get drafted, but most experts have him going somewhere between 20 and 27 with some have him going as high as 14.
Jackson will get to go through the draft process once again and try to impress NBA Teams. This time he will not be heading back to Chapel Hill to play basketball though. His time with the Tarheels is over, but fans will always have the memories.