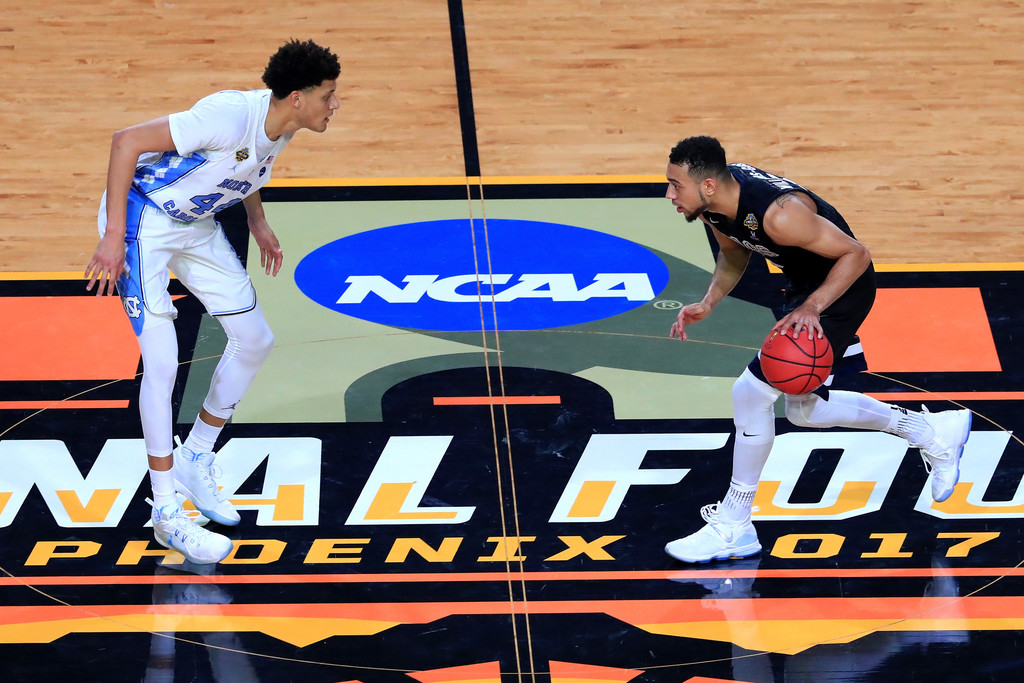 The 2017 National Championship Game featured two very different teams. The heavily decorated, North Carolina Tar Heels with 20 Final Four appearances versus the Gonzaga Bulldogs, the first Final Four appearance. The first half was controlled by Gonzaga, for the most part. The Bulldogs controlling the tempo was a key part in taking a 35-32 into the break. Josh Perkins started the game hot, scoring 13 points in the first half alone including three made three-pointers.
Foul trouble was the difference maker in the second half. In a game with 44 fouls and 52 free throws, Zach Collins of Gonzaga was the lone man to foul out. Due to many foul calls, neither team was able to catch stride to take over the game. The 8-0 run by UNC to start the half helped set the tone for the rest of the contest. While the Tar Heels never got into a fast paced game, they managed to control the majority of the second half.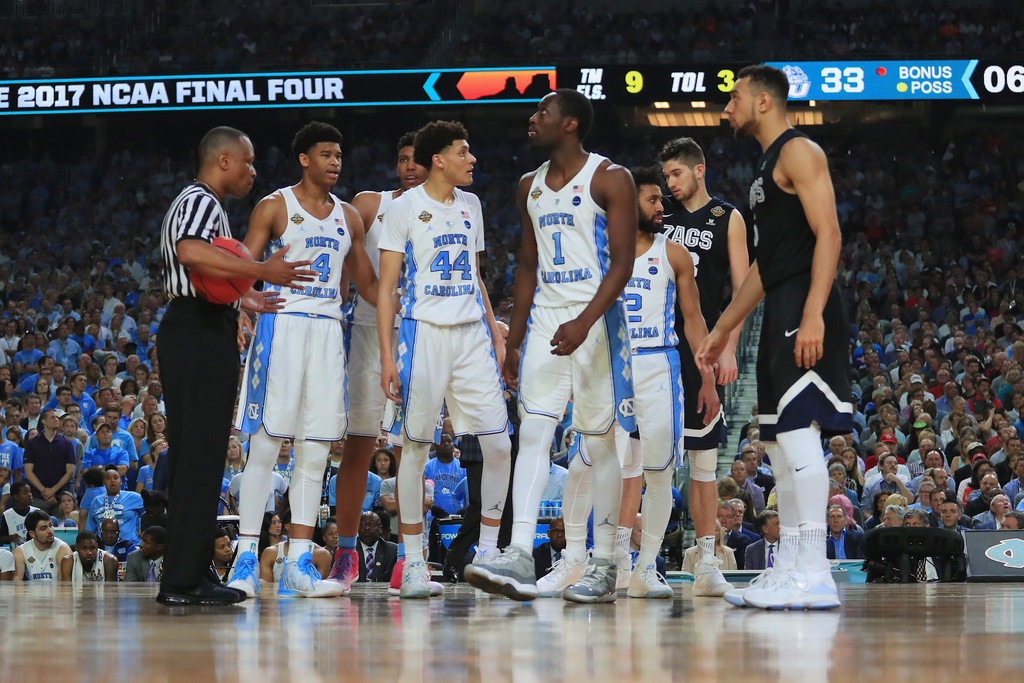 The game started to heat up in the last five minutes. With UNC up 59-57, Nigel Williams-Goss hit a deep, contested three to give the lead back to Gonzaga. Less than 20 seconds later, Joel Berry II answered back with a three of his own. Williams-Goss began to take over and hit back to back jumpers, scoring eight points in the final five minutes. With just under two minutes remaining, ACC Player of the Year, Justin Jackson finishes an and-one layup to regain the lead. After the free throw from Jackson, UNC would never look back.
As Gonzaga falls in their first NCAA Title appearance 71-65, they still had a big performance from Second Team All-American, Nigel Williams-Goss. He finished with 15 points, nine rebounds, and six assists, and teammate Josh Perkins added 13 points and three assists. After a rough Final Four game, Joel Berry II showed up to lead his team to the title. Berry II led the team with 22 points and six assists, and Jackson finished with 16 points, four rebounds, and two blocks. Joel Berry II also won Most Outstanding Player of the Final Four.
North Carolina coach Roy Williams won his third National Championship, passing his mentor Dean Smith for the most in school history. A year after a devastating loss at the buzzer, UNC finishes off their "Redemption Season" with the sixth title in UNC basketball history.