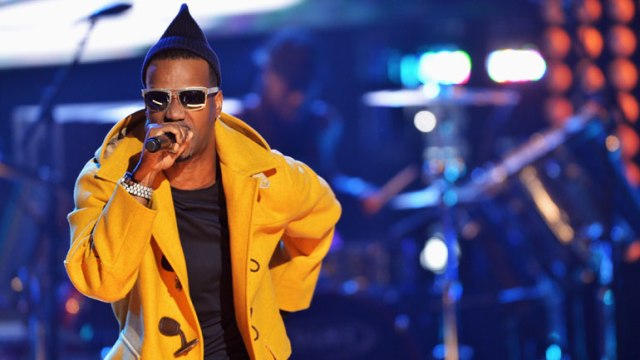 The sexy track "Kamasutra" is featured on Juicy J's latest mixtape.
Earlier today, Juicy J released his anticipated mixtape 'Highly Intoxicated'. With Mike WiLL Made-It's sexy beat with the bed springs in the background, it gives the song a sexy vibe. Cardi gives the track a more feminine sexual feel with her verse.
"Caution sign on, slippery when wet, boy / Come on baby, I'm exactly what them boys like / No playing games daddy, suck and fuck you all night" Cardi rapped in her verse.
Juicy adds his own provocative verse to it with, "Suck my balls, lick my nuts, pop this Xan, hit this dust/I know how to fuck, I ain't never gon' bust/In these hoes, I'm never gon' trust."
Kamasutra is inspired by Three 6 Mafia's "Slob On My Knob" single. Recently, Juicy tweeted out about how the song is still reaching the charts on Apple Music.
Slob on the knob is trending #1 on Apple Music I wrote that song when I was in 11th grade & the bag still coming in $$$ thank you

— juicy j (@therealjuicyj) September 10, 2017
Check out "Kamasutra" below and check out Juicy J's latest mixtape 'Highly Intoxicated'.