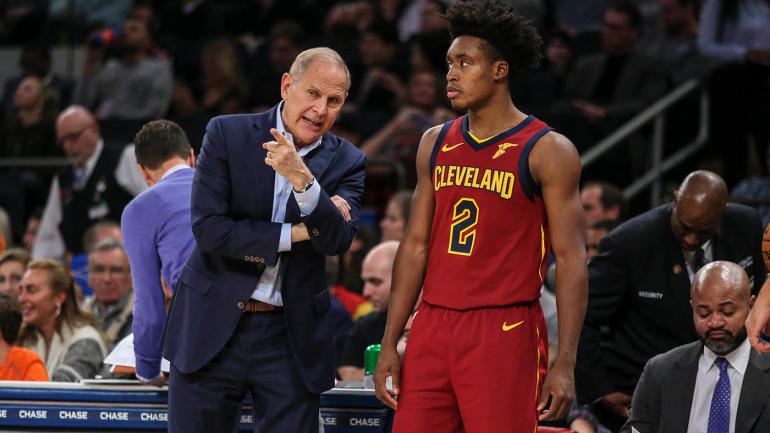 Cleveland Cavaliers head coach John Beilein reached out to all of his players to apologize for saying "they are no longer playing like thugs" during a team film session according to ESPN's Adrian Wojnarowski. The slip-up left Cavs players disturbed and distraught when they left the session, and a hush fell over the room after Beilein said "thugs" according to the report. He is reaching out to all of the players individually to make amends.
"I didn't realize that I had said the word 'thugs,' but my staff told me later I did and so I must have said it," Beilein told ESPN. "I meant to say slugs, as in slow-moving. We weren't playing hard before, and now we were playing harder. I meant it as a compliment. That's what I was trying to say. I've already talked to eight of my players tonight, and they are telling me that they understand."
Cavaliers General Manager Koby Altman is in the midst of gathering information and details of the film session, according to ESPN.
The 66-year-old Beilein has had a slow adjustment to the NBA, with several players reportedly frustrated over his college coaching style. Cleveland is 10-27 and in the midst of a probably lengthy rebuild, meaning Beilein is likely a stabilizing coach before another one comes in when the team is ready to contend. He signed a five-year contract this past summer to leave the University of Michigan where he was regarded as one of the nation's best collegiate coaches. But the current trajectory for Beilein is troubling, especially considering the latest gaffe is off the court and has racial connotations.