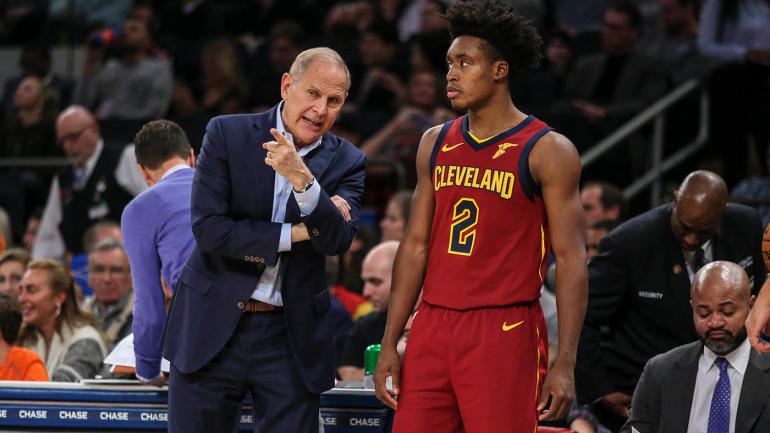 John Beilein's coaching style has the Cleveland Cavaliers players frustrated after a rough start of the season. According to Shams Charania from The Athletic, the players believe Beilein is treating the season like he is still in college.
Story with @JoeVardon: Cleveland Cavaliers players bristling over first-year coach Jon Beilein running team like college program. Details on @TheAthleticNBA: https://t.co/YdobK1oLxi

— Shams Charania (@ShamsCharania) December 6, 2019
The situation has escalated to the point where the players are looking for the team's lead assistant J.B. Bickerstaff for guidance. Another player told the Athletic that he believes the team's assistants are more prepared to coach in the NBA than Beilein. The following comes from The Athletic:
"Guys drowned out his voice, and when guys start searching for the next in line for help, I believe you've lost them," one Cavs player said.
Both veterans and young players in the roster are not comfortable with the college environment that Beilein brought with him to the team. Players are frustrated due to multiple reasons like long film sessions, and the lack of versatility on offense and his understanding of the NBA game.
"Grievances include his nitpicking over basic fundamentals, too much harping in lengthy film sessions, not enough versatility on offense, and a broader lack of understanding of the NBA game and opposing players."
Beilein signed his deal with the Cavs in the summer and enter his first journey in the NBA after coaching for 27 years in the first division of the NCAA. So far this season, the Cavs are 5-15 under Beilein's guidance and have the 13th position in the Eastern Conference.