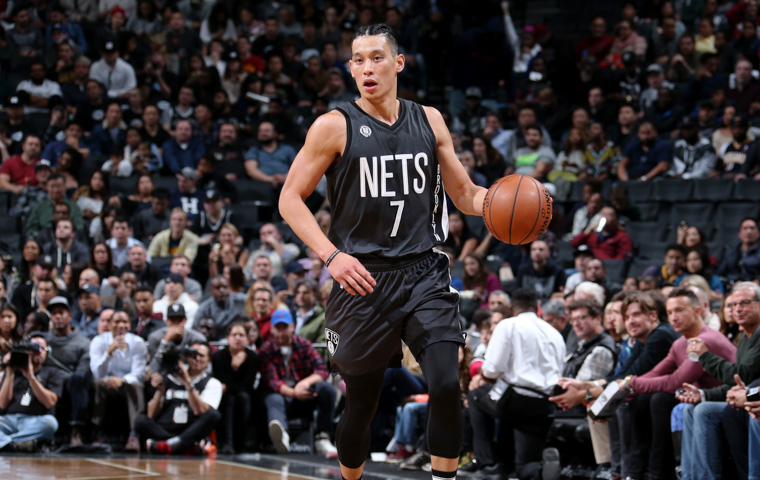 Jeremy Lin is the latest pro basketball player to donate to his alma mater. The Nets' point guard is donating a cool one million dollars to Harvard.
Lin recently signed a big contract with the Nets in free agency – a far cry from a player who famously crashed on Landry Fields' couch during the most famous stretch of his basketball career.
The point guard's donation to Harvard is for two causes. Half of his money will be going to the basketball program as they renovate their gym. The other half will be put into financial aid services for students who need it.
Lin had the following to say via Nets.com:
"It's two things I care a lot about," Lin said. "Part of it went to my coach and the program because of what they did for me and my career and the other part went to underprivileged children. Some of it will go specifically to kids who need financial aid because I was one of those kids."

"There's another fund that they have for kids who get there and get financial aid, but they don't have money to buy textbooks or money to be able to live a normal life," he said. "Like if they want to eat off campus. Dining halls when I was there closed at 7, 7:15, so like if you get hungry at night and want to get some food, they don't have money to go do that. I didn't buy textbooks – after my first semester – for the last three and a half years there. I know I want these kids to have that opportunity to go spend a little bit more money to do anything. Go to a football game, whatever it is."
This is obviously a great gesture from Jeremy Lin, who joins Ramon Sessions as the latest point guard to donate one million to his former university.