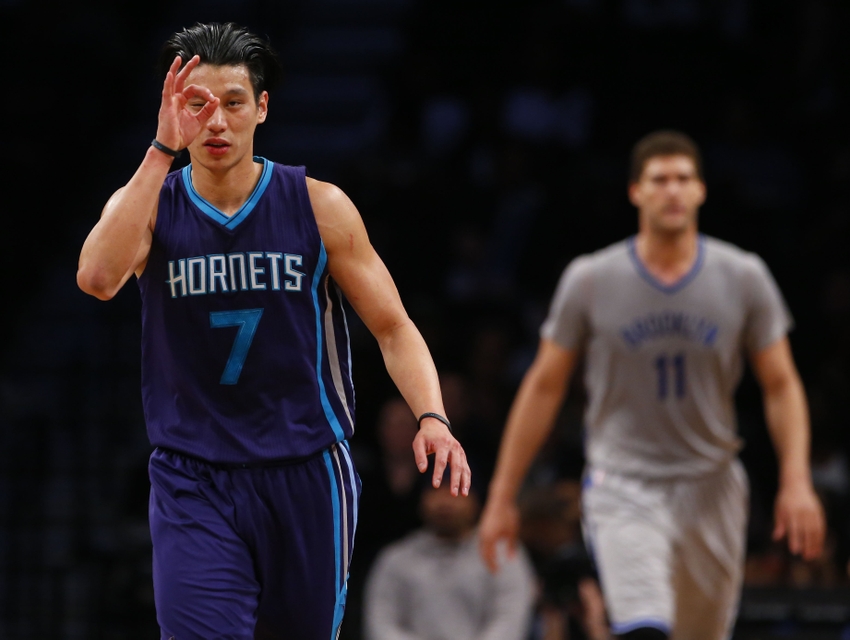 Jeremy Lin found himself once again hitting the free agency market after a successful season with the Charlotte Hornets. Lin left the Hornets and was looking to join a team that would both pay him a good amount and give him a new opportunity to prove himself in the NBA.
The Brooklyn Nets were a team that had been long connected to Lin for multiple reasons. His career peak hit during his time in New York with the Knicks and even more intriguing is the Nets current head coach. Kenny Atkinson, long regarded as a player development guru, has a close relationship with Lin. During Atkinson's time as an assistant coach on the Knicks, before his time with the Atlanta Hawks, Kenny was a driving force behind Jeremy's success and ability to shine during 'Linsanity'.
Now Lin and Atkinson will reunite once again, this time as the lead men on the Brooklyn Nets.
Following from Adrian Wojnarowski of The Vertical on Yahoo! Sports.
Free agent guard Jeremy Lin is nearing a multi-year deal with the Brooklyn Nets, league sources tell @TheVertical.

— Adrian Wojnarowski (@WojVerticalNBA) July 1, 2016
Sources: Jeremy Lin's deal with the Nets: three-years, $36M

— Adrian Wojnarowski (@WojVerticalNBA) July 1, 2016
Sources: Lin's three-year, $36M deal with Nets includes a player option on third year, trade kicker and bonuses.

— Adrian Wojnarowski (@WojVerticalNBA) July 1, 2016
Atkinson had long stated that the point guard position was a position of need. Since the Nets recently waived Jarrett Jack and let Shane Larkin walk, they had to make some kind of move and they chose to bring in Lin. It's a familiar face for Atkinson and it allows the Nets to have both coach and point guard come into a comfortable situation.
Jeremy Lin tweeted out the following making the agreement all but official.
The journey continues…thankful for the next chapter!! #Godisgood pic.twitter.com/1PLutlFbyO

— Jeremy Lin (@JLin7) July 1, 2016