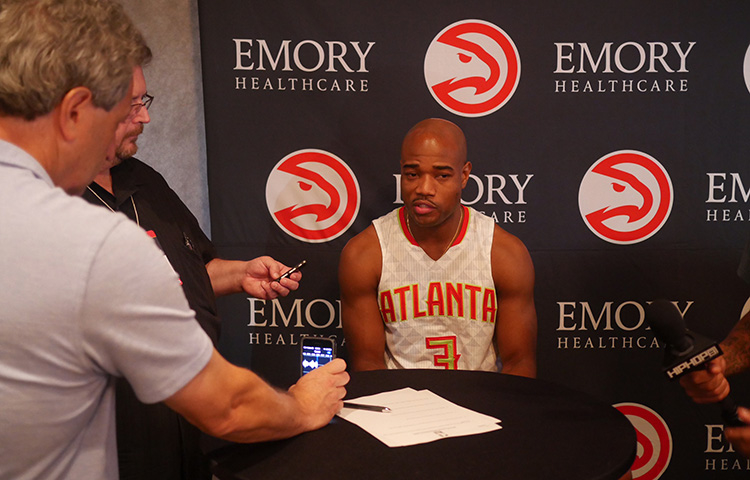 When Jarrett Jack struggled to recover from a torn ACL prior to the start of the 2016-17 NBA season, the Atlanta Hawks promptly waived him. Jack, who the Hawks had signed last summer, is nearing a return and will hold an "open audition," reports ESPN's Marc Stein:
ESPN sources say veteran guard Jarrett Jack is nearing a return and will soon hold an open audition so interested NBA teams can see him play

— Marc Stein (@ESPNSteinLine) January 4, 2017
If healthy, the 33-year-old point guard could be a valuable player for many teams. Teams that could use a good backup point guard include the Hawks (though he may not be eager to return to a team that gave up on him so quickly), the Cleveland Cavaliers, the Chicago Bulls, and the Washington Wizards.
Jack, if he is truly healthy and if his injury has not slowed him down much, is a capable point guard. In 32 games (all starts) for the Nets last season prior to his injury, Jack averaged 12.8 points, 7.4 assists, and 4.3 rebounds.