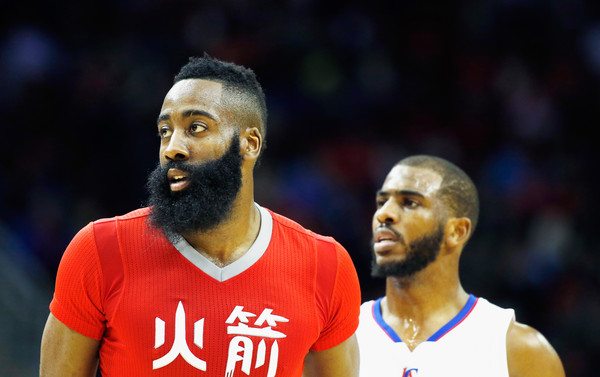 On June 28th, the Houston Rockets and Los Angeles Clippers shook the NBA landscape with a trade that sent Chris Paul to the Rockets in exchange for a first round pick, Montrezl Harrell, Sam Dekker, Patrick Beverly, Lou Williams, and involved other players on non-guaranteed contracts. While the trade just happened, this had reportedly been in the works for quite awhile. Broderick Turner of the LA Times said Harden had been recruiting Paul throughout this past season.
"According to one NBA executive, James Harden, the Rockets' all-star guard, had been recruiting Paul throughout the season. An executive from another team said Harden had already told a fellow NBA player that Paul's going to Houston was a done deal."
This isn't the first time we've heard of players recruiting other players during the season. It recently came out that Draymond Green and some other Warriors players had been trying to lure Kevin Durant to Golden State last year.
With a lot of reports going around about Chris Paul and his relationship with Doc Rivers and some of his teammates, James Harden may not have had to do a lot of work in trying to convince Paul to join the Rockets. Rivers and his son, however, denied those reports, but, where there is smoke, there is often fire.
Recruiting during the season technically isn't allowed, but per Turner's story, executives say it happens quite a bit and the fact that it got done so fast made some people in the league suspicious.
Whether or not James Harden was recruiting his new teammate during the season, Chris Paul is now a Houston Rocket and will be looking to finally make the Western Conference Finals. The Rockets are also going to be trying to make some free agency moves once it starts on July 1.