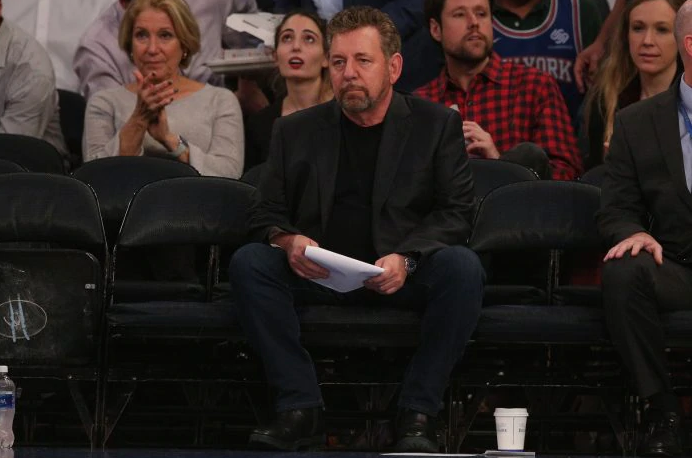 James Dolan, Chairman of Madison Square Garden and controlling Owner of the New York Knicks, is the latest name in the realm on professional basketball to test positive for COVID-19, the novel coronavirus which is affecting the globe at the scale of a pandemic. The New York Knicks Public Relations department shared the following message confirming Dolan's diagnosis:
The Madison Square Garden Company Executive Chairman and Chief Executive Officer Jim Dolan has tested positive for coronavirus. He has been in self-isolation and is experiencing little to no symptoms. He continues to oversee business operations.

— NY_KnicksPR (@NY_KnicksPR) March 29, 2020
The news of Dolan testing positive for the coronavirus follows the suspension of the remainder of the NBA season following Rudy Gobert being the first player in the league to test positive for COVID-19. Since Gobert's diagnosis, numerous names in the NBA landscape have tested positive for the virus, including former league MVP Kevin Durant as well as All-Star guard Donovan Mitchell, a teammate of Gobert.