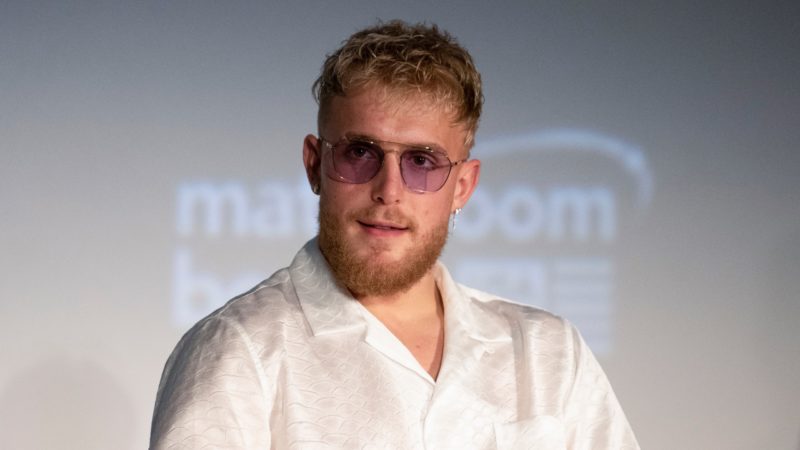 Content creator turned boxer Jake Paul has announced that he will fight the half-brother of heavyweight champion Tyson Fury, Tommy Fury, on December 18 in Tampa, Florida. The bout will be fought at 192 pounds and will consist of eight three-minute rounds.
Fury enters the bout with limited professional experience and an unblemished record of 7-0. However, Fury looked unimpressive in his last fight against Anthony Taylor on the undercard of Jake Paul-Tyron Woodley.
Similarly, Paul enters the fight with limited professional experience and unblemished record of 4-0. Also, Fury looked unimpressive in his last fight against Tyron Woodley in his hometown of Cleveland, Ohio.
Much like his previous fight against Woodley, Paul has made a side bet with his opponent. If Paul emerges with the win, Fury must temporarily change his last name. In the event that Fury wins, Paul will give his opponent $500,000.
"I offered Fury to change his name to Tommy Fumbles or put up $500,000 of his purse if he loses," Paul said.
"He chose to agree to change his name. Guess he puts more value on money then he does his own family name. Maybe he knows his family is disowning him once he loses, so money and [Tommy's girlfriend and UK TV personality] Molly [Mae-Hague] is all he's going to have left."
The fight will take place in Amalie Arena and tickets will be on sale next month.
Jake Paul will be fighting Tommy Fury, the half-brother of Tyson Fury, on Dec. 18 in Tampa, Florida, sources tell @marc_raimondi. pic.twitter.com/rd77qAtCQT

— ESPN Ringside (@ESPNRingside) October 29, 2021