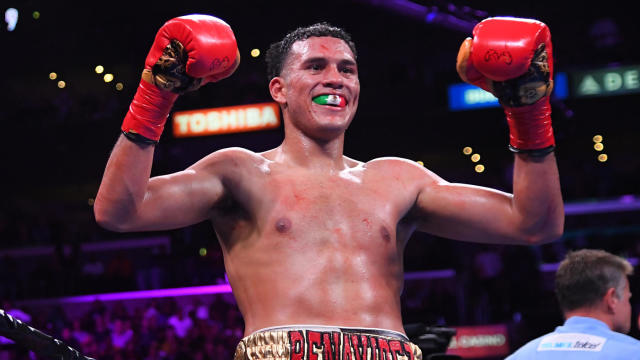 Super middleweight contender David Benavidez will not fight Jose Uzcategui on November 13 as previously scheduled. According to ESPN, Uzcategui has tested positive for rEPO, a substance that boosts endurance and oxygen supply.
"EPO is possibly the most powerful PED that can be used by a boxer," Balco Founder Victor Conte told ESPN.
"It increases oxygen uptake and utilization which drastically improves stamina and endurance. Some have described the benefits to making an athlete like a machine."
Instead of fighting Uzcategui, Benavidez will fight Kyrone Davis of Monmouth, New Jersey. Davis holds a record of 16-2-1 and last fought former champion Anthony Dirrell in February.
Davis and Benavidez will still fight on November 13 in Phoenix, Arizona  on Showtime.
? Announced: David Benavidez will now face Kyrone Davis on Nov 13th after Jose Uzcategui tested positive for a banned substance.

— Michael Benson (@MichaelBensonn) October 28, 2021