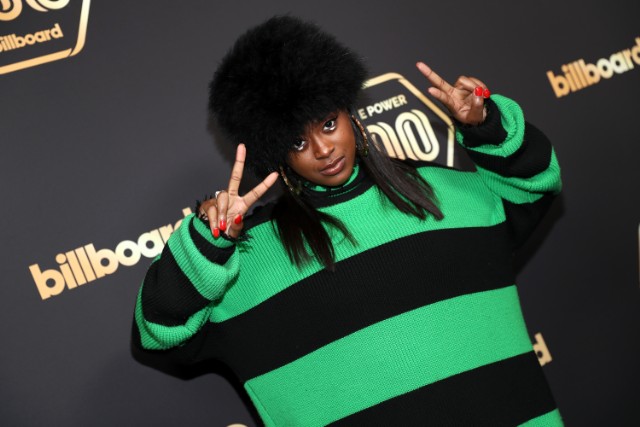 Tierra Whack continues her hopefully endless creative streak providing visuals for the newly released track "Unemployed". 
With music videos carefully crafted, Whack although early in her career, has already released some of the decades most creative visuals.  The "Unemployed" video adds another visual gift to the list.
Whack's debut Whack World even earned her a Grammy nomination for 'Best Video'. Although the Philadelphia artist did not take home the gold, the nod for Mumbo Jumbo earned recognition next to industry icons such as The Carters and Janelle Monae.
Her quirky nature and shorter songs are given full-length treatment. At just under three minutes, "Unemployed" involves Tierra Whack's surrealist outlook on just doing her job, slicing potatoes.
Directed by Cat Solen, Tierra Whack takes living potatoes and slices, squeezes and smashes them into a plethora of dishes. Ultimately, she serves them up to a group of special spuds. A giant russet potato and a sweet potato eat and pass on the dishes Tierra Whack cooked up.
Watch the video below: