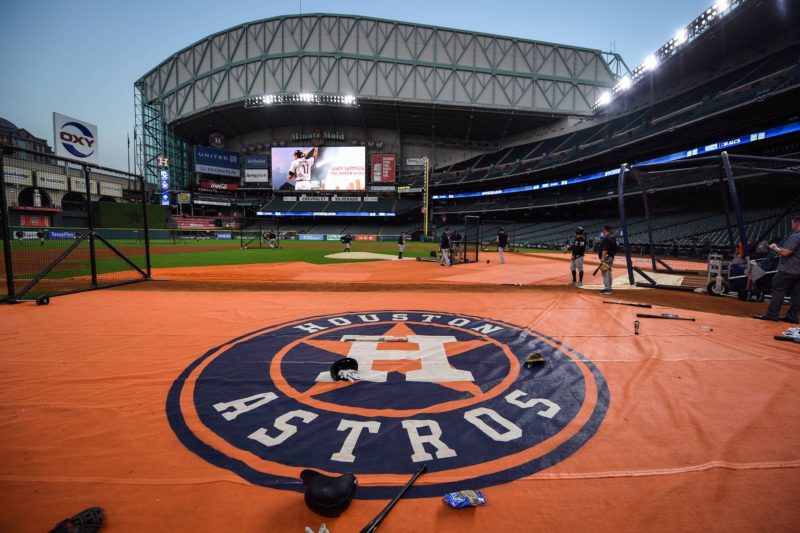 The Houston Astros cleaned house after Major League Baseball commissioner Rob Manfred released the findings of the league's investigation. In the aftermath of the punishments and firings from the Astros owner Jim Crane, the team has now officially found a new manager as well as a new General Manager. The team has reportedly brought in James Click to be the newest GM of the franchise. Known as a highly analytical franchise, the Astros poached Click from the Tampa Bay Rays, who are also an analytically-minded franchise.
The #Astros have announced James Click will be their new GM. Previously VP of baseball operations for #Rays. Graduate of Yale.

— Ken Rosenthal (@Ken_Rosenthal) February 4, 2020
Click, is forty-two years old and has spent the beginning of his career in baseball working for the Tampa Bay Rays. Coincidentally, another higher-up from the Rays organization, Chaim Bloom, has taken over as General Manager of the Boston Red Sox as of 2019. Bloom's organization is under investigation by the league for sign-stealing similar to the Astros, though it supposedly took place before Bloom was at the helm of the organization.
A graduate of Yale University, Click has fourteen years of Major League Baseball experience as a part of the Rays, and he will now take over the Astros. The team recently named Dusty Baker, their new manager after the firing of AJ Hinch and Jeff Luhnow, who were involved in the sign-stealing scandal that took place within the Astros organization. It will be interesting, though, to see how Click integrates the analytics to Baker, who is very openly against analytics.