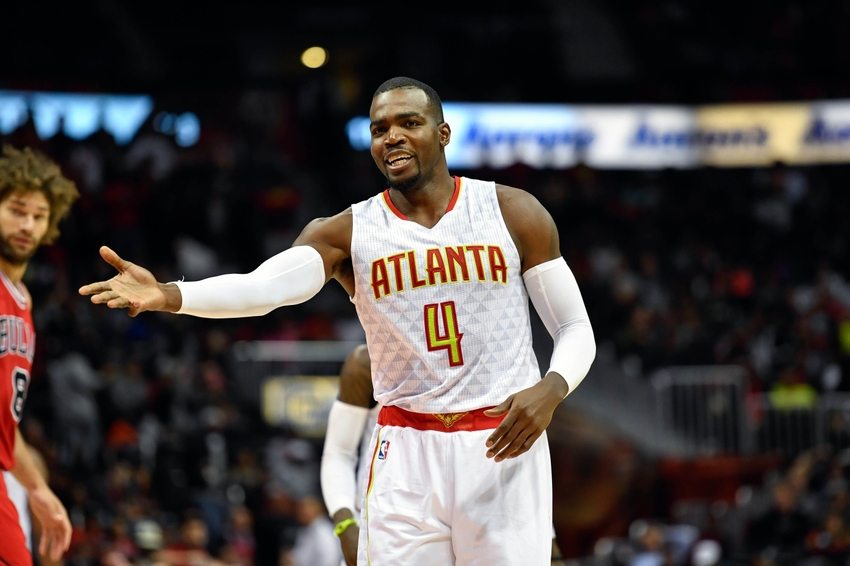 Paul Millsap has a free agency decision ahead of him, but he might not be making a choice completely on his own. The Atlanta Hawks are angling towards not re-signing Millsap, who is eligible for a big max contract. New Hawks general manager Travis Schlenk notes that they want to retain Millsap, but they won't be breaking the bank or rush to keep him.
The former NBA All-Star is a 32-year-old big man and giving him a full five-year max, especially after trading Dwight Howard after one year, would be a hard sell for the Hawks management. Atlanta might be looking to move on from bigger contracts to begin their rebuild and Millsap's money could be a negotiating point for Schlenk and his team.
On ESPN's TBA (The Basketball Analogy) podcast, ESPN writer Kevin Arnovitz hosted his weekly 'NPARnovitz' show where he talks to an NBA writer, and they have detailed discussions about things going on around the NBA. The topic at hand for Thursday's show centered around Chris Paul and the fallout surrounding his move to the Houston Rockets.
A potential landing spot for Paul Millsap this summer and his future with the Hawks was a point of discussion for Arnovitz and his guest, fellow ESPN writer Brian Windhorst. With Chris Paul on the Rockets, Millsap could end up in Houston also, but teams are vying for his services.
The original discussion about the teams interested in Millsap begins at the three minutes mark of the show.
He's got a bunch of suitors. The word on the street is that Phoenix is a very strong suitor in there and is willing to offer the max. Not necessarily for a full four years, but is willing to offer the max for a shorter contract. Denver is interested, Sacramento. But I would have to think that Houston might have some interest depending on what else happens with their roster and frankly, they have pieces they could use in a sign-and-trade. I don't know where Atlanta is on that but it's possible, anything is possible. So I think he has to look at it differently.
Towards the end of the show Windhorst and Arnovitz brought up the future of sign-and-trades in the NBA. With a cap number expect to stall or even decrease, more teams could be be interested in doing sign-and-trades this summer and moreso next year. Windhorst notes once again that Millsap could be one of the sign-and-trade targets. He begins to talk about this at the 29:30 mark of the podcast.
I think Paul Millsap, out of all the other things, I think Paul Millsap has the highest chance. I mean maybe he signs with Phoenix straight out and it doesn't even matter. I think, I know in fact, sign and trade conversations have already happened involving Millsap and the Hawks. So that's one place to look for sure.