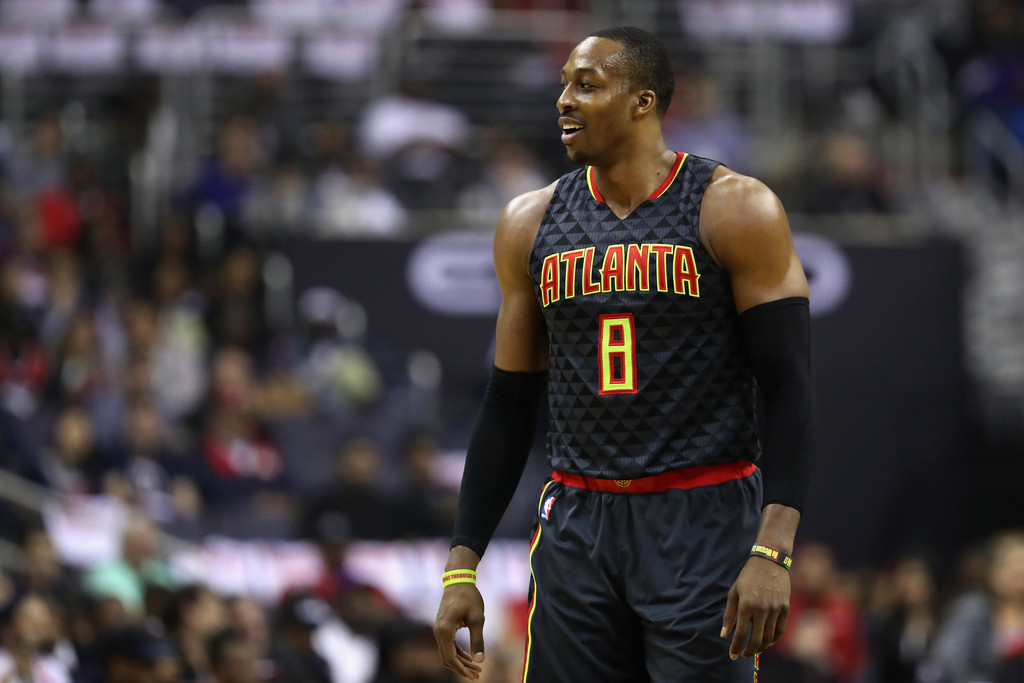 Dwight Howard was signing with the Atlanta Hawks last summer to get his final big contract and possibly end his career back home in Atlanta. Unfortunately for him, that homecoming lasted under one year.
Dwight Howard and the 31st pick are being traded to the Charlotte Hornets for Miles Plumlee, Marco Belinelli, and the 41st pick.
Following comes from Marc J. Spears of ESPN's 'The Undefeated' and Adrian Wojnarowski of The Vertical.
Atlanta sending Dwight Howard and #31 to Charlotte for Mike Plumlee, Marco Bellineli and #41, source to The… https://t.co/RHUYmvIu1K

— Marc J. Spears (@MarcJSpearsESPN) June 21, 2017
Sources: Charlotte is sending Miles Plumlee, Marco Belenelli and 41st pick to Atlanta for Dwight Howard and 31st pick.

— Adrian Wojnarowski (@WojVerticalNBA) June 21, 2017
Dwight was emotional when talking about his return to Atlanta and being able to play for his hometown Hawks after years of dysfunctional bad endings to his time with the Orlando Magic, Los Angeles Lakers and Houston Rockets. He actually had a pretty solid year in his lone season with the Hawks but he ended the season expressing his displeasure with a lack of playing time. The Hornets are getting a big man who worked closely with current head coach Steve Clifford during their stint together with the Magic and Lakers from 2007-2013.
For the Hawks, it's pretty clear that they're moving into a post-Paul Millsap era. Despite new general manager Travis Schlenk saying there is room on the team for Dwight, it just shows he is just another victim to the savage NBA. Atlanta is bringing in a huge contract for Miles Plumlee which is worth about $44 million over the next three seasons and a veteran shooter in Marco Belinelli who will be a free agent after next year. What's their plan? Who knows. But it could be a sign for Paul Millsap to move on from Atlanta.