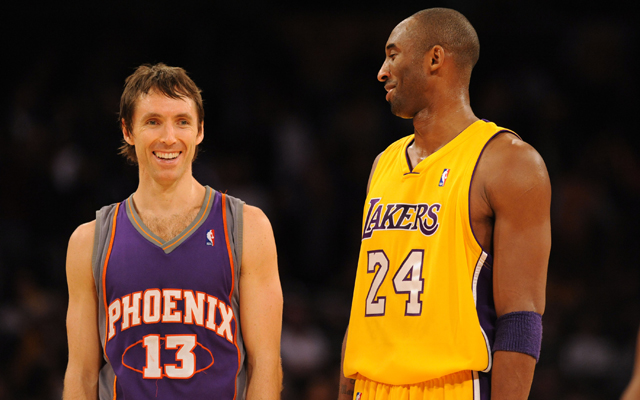 The point of this series is to rank the 10 Greatest NBA Seasons by individual players ever, based on both the regular season and playoffs.
8. Steve Nash, 2005
Nash's 2005 season is one of the most underrated runs in NBA history, which is a huge shame. Before we can appreciate the absolute greatness Nash put forth this season, a few myths about Nash need to be addressed.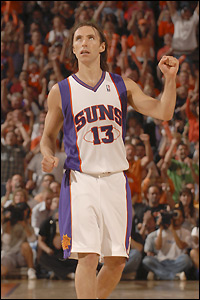 The notion that Nash was only successful due to D'Antoni's system is simply farcical. D'Antoni has been a coach in the NBA for over a decade, and none of his teams have come close to being as successful as the Suns. In fact, a number of teams that D'Antoni took over got worse, like the Knicks in 2012 and the Lakers in 2013. D'Antoni also had most of the key pieces from the 2005 Suns team for 61 games in 2004, including Joe Johnson, Shawn Marion, Leandro Barbosa and Amar'e Stoudemire, yet they went 21-40 with D'Antoni. Not until Nash came did the Suns' fortune change.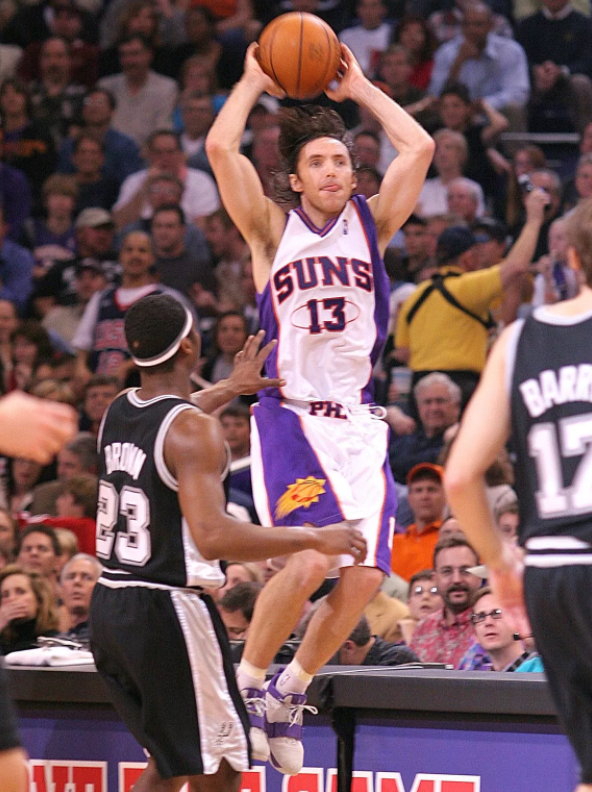 This brings us to the next point that many will use to discredit Nash, his supporting cast. It is often recognized that Nash had a great team around him – one with a lot of offensive firepower. This is true to a certain extent, but to act like they were some stacked team that Nash rode the coattails of is ridiculous. As mentioned before, a lot of the notable players from the 2005 Suns team were on the team in 2004, and they were a poor 29-53 that year. As soon as Nash showed up, the team went from a 29-53 with the 21st-ranked offense in the league to a 62-20 team with the 13th-best offense of all time. How can Nash's team be so stacked when they were so mediocre without him?
Nash supremely elevated his team as a whole, but also improved the players around him a great deal.

Nash's incredible playmaking and ability to run the offense was the main reason the Suns experienced so much success with him directing traffic.
As a true testament to Nash's offensive impact, when the Suns operated with Nash resting, they had an offensive rating of 102.9, which would've ranked 26th in the league that year. When Nash was on the court, that number skyrocketed to 120.3, which would be the best full-season mark of any team ever. In fact, it tops the best offense ever, this year's Warriors, by 4.7 points per 100 possessions. 4.7 points is what separates the 2017 Warriors' rank from the team with the 73rd-highest offensive rating ever, the 1984 Celtics.
Nash leading a top-15 offense of all time while being the catalyst of a team that had the league's best record rightfully (despite what Shaq will tell you) earned him MVP honors. With per-game averages of 15.5 points and 11.5 assists on 60.6 percent true shooting, he had an incredible offensive season, which led to winning basketball. He would go on to elevate his play to an even higher level in the playoffs.
The Suns played the Memphis Grizzlies in the first round, a tough opponent for an 8 seed. Their 45-37 record is deceiving, because following the acquisition of coach Mike Fratello, they went 40-26, which is a 50-win pace, compared to a 5-11 record without him. They also allowed 90.1 points per game under Fratello, a full point per game less, meaning their defense was actually better than advertised by their season defensive rating (fifth in the league). Nash and the Suns would dispose of the Grizzlies in four games, as Nash matched his season averages with 15 points and 11.3 assists per game on 56.6 percent true shooting. The best was yet to come for Nash, though.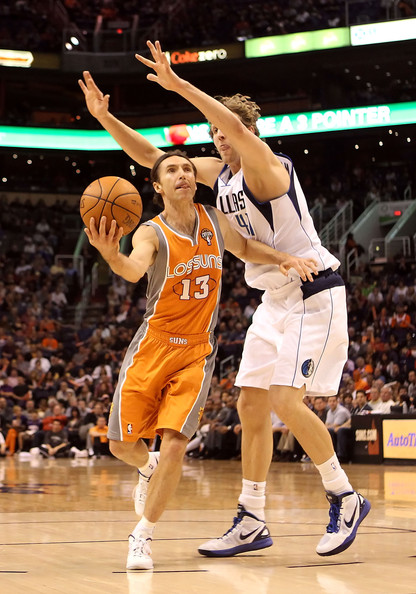 After winning game 1 at home against the Dallas Mavericks, the Suns would lose a key piece: Joe Johnson, The team's third-leading scorer, went down with an orbital bone fracture. Johnson would miss the rest of the series with this injury, but Nash stepped up in his teammate's absence. Nash had arguably the greatest series of his career and one of the best of all time, putting up a ridiculous 30-7-12 line on 64 percent true shooting to win the series in six over the Mavs.
At a glance, Nash appears to have had good help, but Nash was setting his teammates up for a lot of their success. For example, in Marion's 38-point game 6, out of Marion's 13 made field goals, Nash had a direct hand in 10 of them. Be it from an assist, hockey assist, or a play that isn't accounted for on the stat sheet, Nash was getting his teammates involved while still creating his own offense. Nash dropped 39-9-12 on 14/24 shooting including a clutch three-pointer to send the game to overtime, where the Suns would prevail.
In the Western Conference Finals against the Spurs, Nash would continue his stellar play, submitting 24-point, 11-assist averages on 57.5 percent true shooting. Unfortunately, with Johnson missing the first two games of the series, which the Suns both lost. Nash and the Suns just ultimately were no match for the greatest dynasty of the post-Jordan era at their absolute peak.
Nash's ridiculous offensive impact went a long way for the Suns, truly proving how much more valuable offense is than defense in the modern NBA. Leading a below-average team to an all-time great offense, 62 wins, and a Western Conference Finals appearance against the Spurs without Joe Johnson was just incredible. This might have just been the greatest single season for a point guard in NBA history, and it gives him the slight edge over Barkley's 1993 season.
7. Kobe Bryant, 2008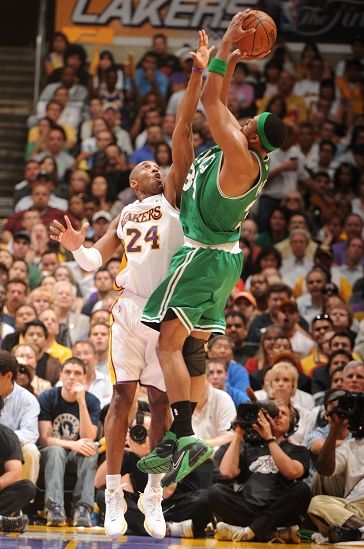 Some may be surprised to see Bryant's 2008 season on here as opposed to his 2006 campaign, in which he averaged a ridiculous 35-5-5 on 56 percent true shooting for the season. While that may have been Bryant's most impressive regular season, Kobe Bryant in 2008 was the absolute best of Kobe in the regular and postseason.
Kobe finally got his coveted MVP trophy, leading the Lakers to a 57-25 record with some of the best perimeter defense in the game. The Lakers became a top-five defense in the league with Kobe's newfound investment on the defensive end during the regular season. In the 2006 and 2007 regular seasons, he was solid, but not great on the defensive end. Likely due to his lackadaisical defense, the Lakers never achieved a high seed. That would all change in 2008, when Kobe's defensive prowess had a huge effect on the Lakers. Pau Gasol did have an impact on that end as well, but Kobe was clearly the difference.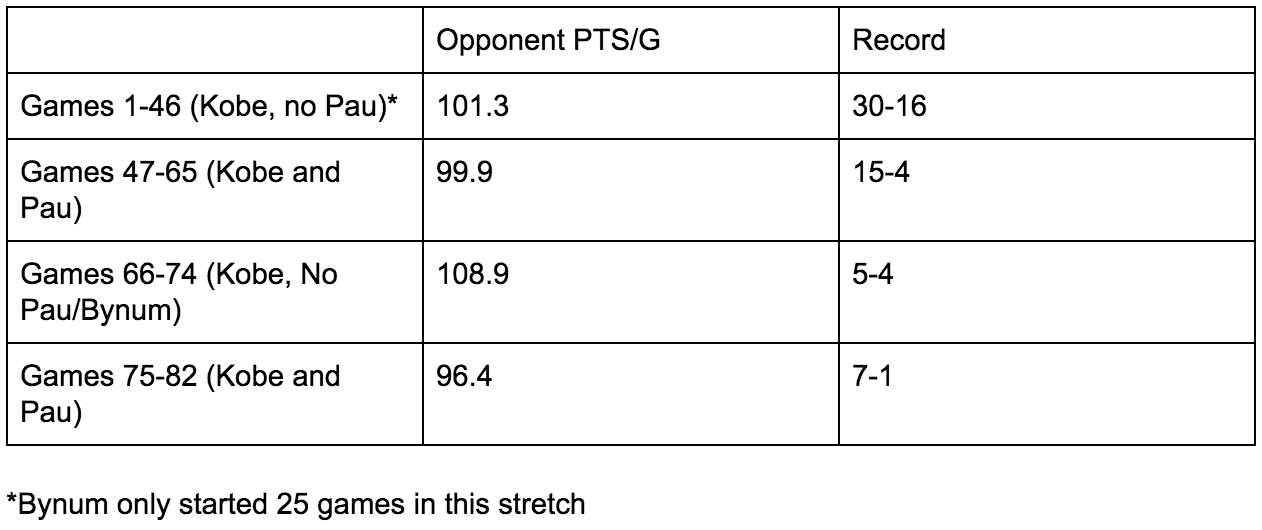 Besides a nine game stretch towards the end of the season, Kobe's defensive impact was incredible.
What many people forget about this season is that Pau was only on the Lakers for 27 games, but Kobe and the Lakers went 35-20 without him – a 52 win pace. Gasol wasn't doing too much in his time in Memphis, going just 10-29 in games he played, as opposed to 22-5 with Kobe and the Lakers. Bynum also missed a lot of time due to injury this season, only playing in 35 games. Kobe's numbers this season don't seem comparable to his 2006 season, as he averaged 28-6-5 on 58 percent true shooting, which is great production but doesn't exactly tell the whole story. Kobe's offensive load took a bit of a backseat for a few reasons. As discussed before, his focus on defense was important for the Lakers' success, but he was also sharing the ball more.
In the three previous seasons, his best teammate was Lamar Odom, so Kobe needed to take on more of a scoring load. With Pau and Bynum, albeit both for short stretches, he did not have to score nearly as much, though he was still fully capable of doing so. In the 10-game stretch after Bynum's injury (before the trade for Gasol), Kobe averaged 33.6 points, 7.9 rebounds and 5.6 assists per game on 61.3 percent true shooting. The Lakers only went 5-5, but their losses came against some of the best teams in the league, with four of the five coming to 50-plus win teams, and the other being a Cleveland team on pace to win 49 with LeBron James in the lineup.
Of course, as all of the entries on this list have gone, Kobe stepped up his game to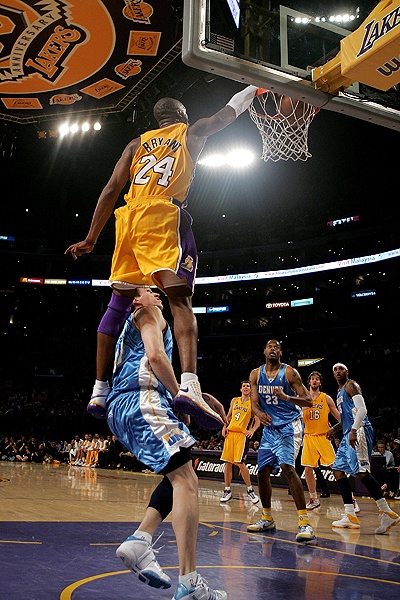 another level in the postseason. In the first round, the Lakers faced a Nuggets team with Carmelo Anthony and Allen Iverson leading the way, both 25-plus point per game scorers. Kobe absolutely lit up Denver (a top-10 defense as well), posting 34-5-6-2-2 averages on 59 percent true shooting while simultaneously playing some of the best defense of his career. Kobe didn't guard Iverson or Anthony consistently throughout the series but did have possessions on them where he was great. He was also great with his off-ball help defense and playing the passing lanes.
In the Conference Semifinals, the Lakers played the Utah Jazz, a very underrated team. They were led by Deron Williams who, peak for peak, is a top-15 point guard of all time. In his short-lived prime from 2007-2010, he averaged 21.1 points and 9.6 assists per game on 57.9 percent true shooting, which are nearly identical to the playoff stats of Chris Paul, a guard nearly unanimously considered a top-10 point guard ever. Williams even led the Jazz to the Western Conference Finals in 2007, dropping 26-4-8-2 on 61 percent true shooting in the five-game loss. The Jazz boasted an impressive 54-28 record and had the league's top offense. Of course, Kobe still had a fantastic series on both ends, averaging 33-7-7 on 63 percent true shooting, with his great defense being a huge reason why they were able to defeat the Jazz.
In the Western Conference Finals, Kobe had arguably his most impressive series of the playoffs. Facing an old rival in the Spurs, Kobe was bound to have a great series given his history with them. While his offensive production wasn't quite up to the standards he set in the previous two rounds, he still had a fantastic series on that end, posting 29-6-4-2 on 59 percent true shooting. While his statistics wouldn't indicate that this was his finest series, with context it becomes clear that it was. Pau Gasol was going against arguably the greatest defender of all time at the power forward position, Tim Duncan, who did an excellent job on him. Pau's numbers severely declined from the regular season, from 18 points and nine rebounds on 59 percent true shooting to just 13 points and 10 rebounds on a very poor 47 percent true shooting. Odom, the team's third leading scorer, had nearly identical stats as well. Duncan also crushed them on the boards, averaging 17.4 rebounds per game compared to 19.2 rebounds per game from Odom and Gasol combined.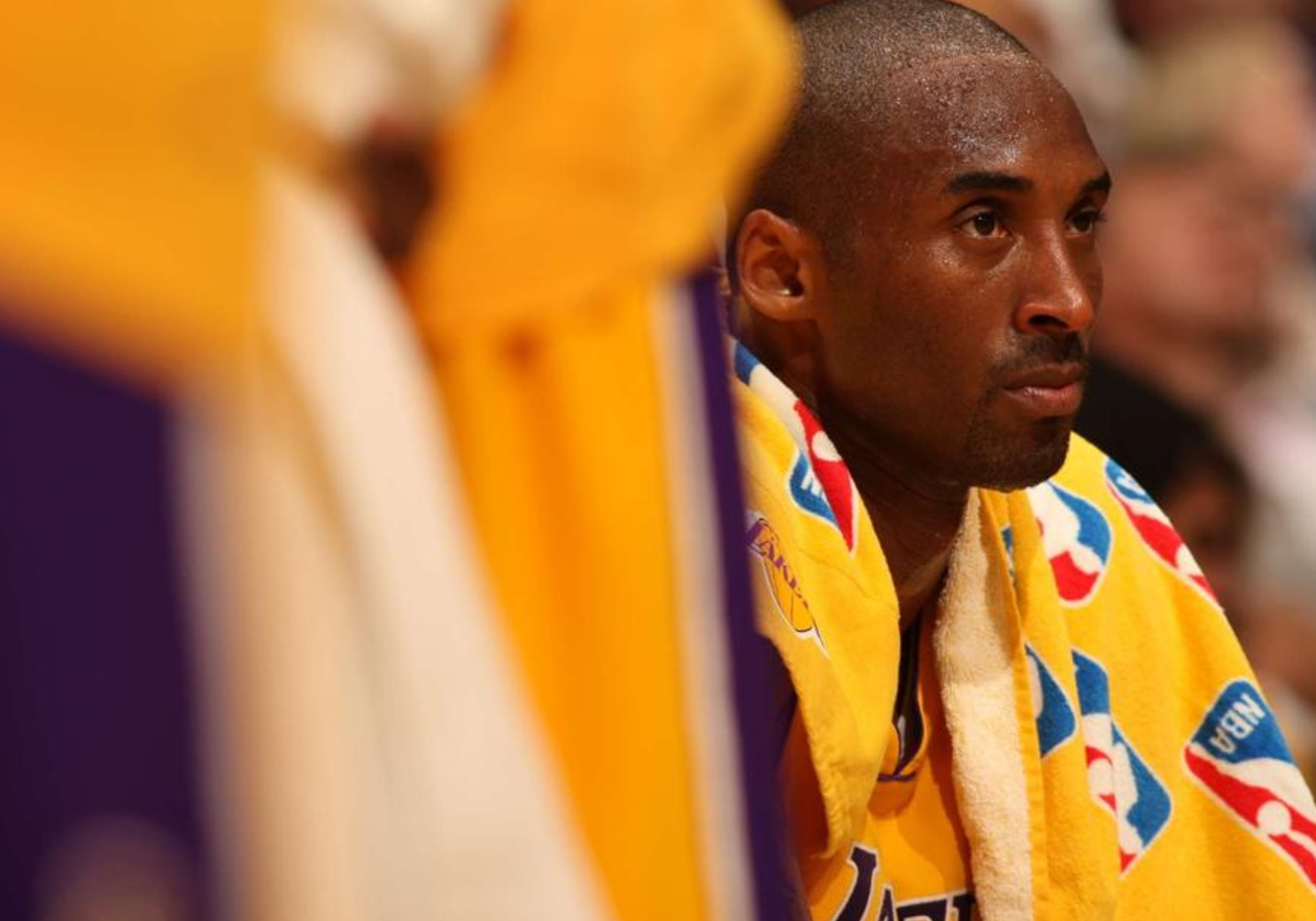 With this lack of offensive and rebounding help, Kobe needed to step up his game. Out of all players in the series who averaged double-digit numbers in points per game, Kobe was by far the most efficient. He shot 58.5 percent true shooting, much better than the second-most efficient, Manu Ginobili (52.5 percent) with more than double the volume of scoring. Kobe's 5.6 rebounds per game were also the most besides the three aforementioned big men. Like the first two rounds, Kobe's defense was again superb, on ball as well as help defense. For Kobe to be carrying the offensive load he did in a low scoring (93.4 points per game for the Lakers, 88.8 for the Spurs), inefficient series while playing elite defense was just incredible, especially when you consider how poorly his two best teammates played.
Kobe and the Lakers would send the Spurs home in five games, setting the stage for an epic NBA Finals with old rivals that hadn't met in the playoffs since 1987. The Celtics had just set the NBA record for biggest turnaround in a season (+42 wins from the 2007 team) after they traded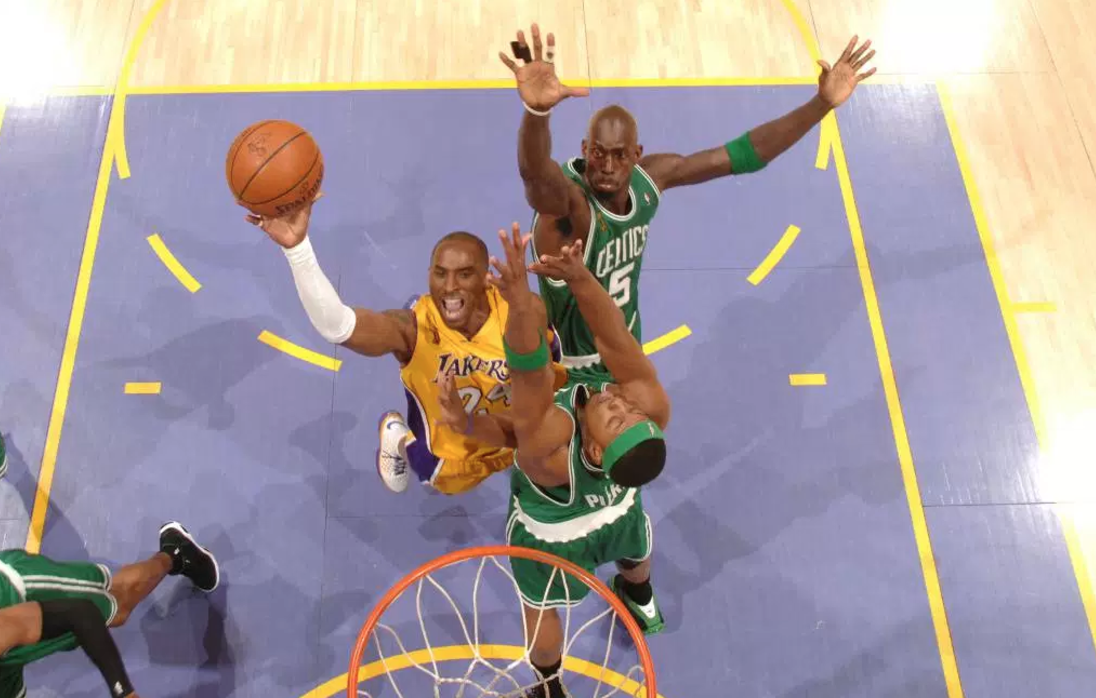 for Ray Allen and Kevin Garnett to pair with their star Paul Pierce. They boasted an incredible 98.9 defensive rating, the second-lowest mark since the 2004-05 rule changes (2005 Spurs had a 98.8 defensive rating but played at a slightly slower pace) to go along with two players that had averaged 25-plus points per game the year before, and a swiss army knife top-25 player of all time in Kevin Garnett. Unfortunately for Kobe, the Celtics would be too much to overcome; the Lakers fell in six games.Kobe didn't have a great Finals, but still found a way to have an impact. His offense was
Kobe didn't have a great Finals, but still found a way to have an impact. His offense was subpar compared to the insane production he had in the first three rounds, putting up 26-5-5-3 on 51 percent true shooting for the series. Those numbers don't tell the whole story, however. Kobe played excellent defense on Ray Allen and Paul Pierce throughout the series, both of whom he constantly switched off guarding. To be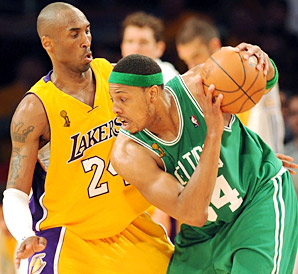 the leading scorer on both teams while being the second-most impactful defender (first being Garnett) is still a huge impact.
Again, Kobe had very little help this series. With Gasol and Odom's scoring output dropping from the regular season yet again, it was incredibly difficult to pull off any victories. In the two wins of the series, Kobe averaged 30.5 points, seven rebounds, 2.5 assists and 3.5 steals per game on 58.7 percent true shooting. Compare this with another star who constantly seemed to have "no help." LeBron James in Cleveland averaged 24.6 points, 13 rebounds and 7.6 assists per game on a dreadful 39.2 percent true shooting in the three wins of his series against the same team. This really shows how much Kobe had to do in order to win those two games against the Celtics. LeBron, with a supporting cast universally recognized as subpar, played poorly and his team was still able to win. Kobe had to play excellent basketball to win.
Of course, he didn't have a fantastic Finals, but he still played well overall. If he had performed up to his standards he was playing at in the Western Conference playoffs, this year would have a strong argument for being in the top five. Still, even with a below-average Finals (for Kobe's standards), this season still ranks in the top 10 for a few reasons. His defensive fury, his impact in the regular season, and his phenomenal Western Conference playoffs (31.9 points, 6.1 rebounds and 5.9 assists per game on 60.5 percent true shooting through three rounds) against excellent competition gives Kobe the no. 8 spot on the list.