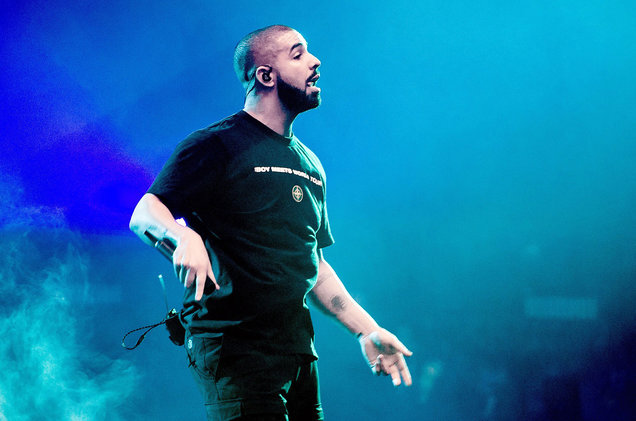 It's been a week or so since J. Prince called an end to the Pusha T-Drake back and forth. Since a cease-fire was called by the Rap-A-Lot CEO, Pusha T has been civil towards his opponent and stayed focused on the continued rollout for Daytona. Meanwhile, Drake has remained relatively out of the limelight aside from being photographed on a date with Zmeena Orr. Last night, Drake delivered his first statement to the world following the end of his beef with Pusha T. Near midnight, Drake fulfilled his promise to his fans to release his album in June by posting the album artwork and release date for his newest project.
Scorpion will hit online streaming sites on June 29th with an album cover that features Drake in a black hoodie and his signature toward the side. It's a rather simple cover compared to his elaborate covers in the past that have featured Drake imitating The Last Supper and Drake's head in the clouds. Nevertheless, this photo will get the job done and it pushes the focus towards the music.
The announcement of his release date comes just minutes after Drake released the music video for his single, "I'm Upset". While the song didn't get the traction one would hope, it does look like Drake put work into the production of the video by bringing in the cast of Degrassi for the video shoot. Hopefully, we'll get more music and visuals leading up to June 29th.