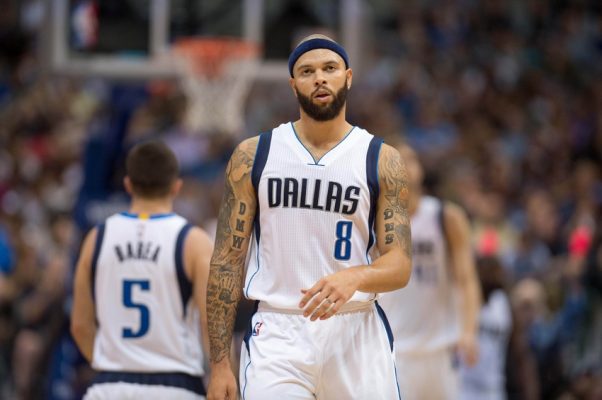 The courting of Deron Williams appears to be the hottest storyline coming out of the trade deadline for the Cleveland Cavaliers. The former All-Star point guard has been through a down season and a half in his time playing for his hometown Dallas Mavericks following an ugly breakup with the Brooklyn Nets.
But with the Dallas Mavericks looking to tank and develop young talent, everyone on that team not named Dirk Nowitzki or Wesley Matthews are essentially expendable. Andrew Bogut was traded out of town along with Justin Anderson in exchange for Nerlens Noel and the team couldn't find a home for Deron Williams as the trade deadline passed. But it appears that D-Will will find a new home and hopefully contribute for a playoff push.
Following from Shams Charania of The Vertical on Yahoo! Sports.
Three-time All-Star Deron Williams plans to sign with the Cleveland Cavaliers on Monday, league sources told The Vertical.

Williams reached a buyout agreement with the Dallas Mavericks on Thursday and cleared waivers Saturday. The free agent considered joining the Cavaliers and Utah Jazz in recent days, but committed to Cleveland on Saturday, league sources said.
Williams averaged 13.1 points and 6.9 assists in 40 games this season for the Mavericks before they handed the reigns for the starting point guard to Yogi Ferrell and Seth Curry. For his career, Williams has averaged 16.6 points, 8.2 assists and 3.1 rebounds in 12 seasons for the Jazz, Nets and Mavericks.`1