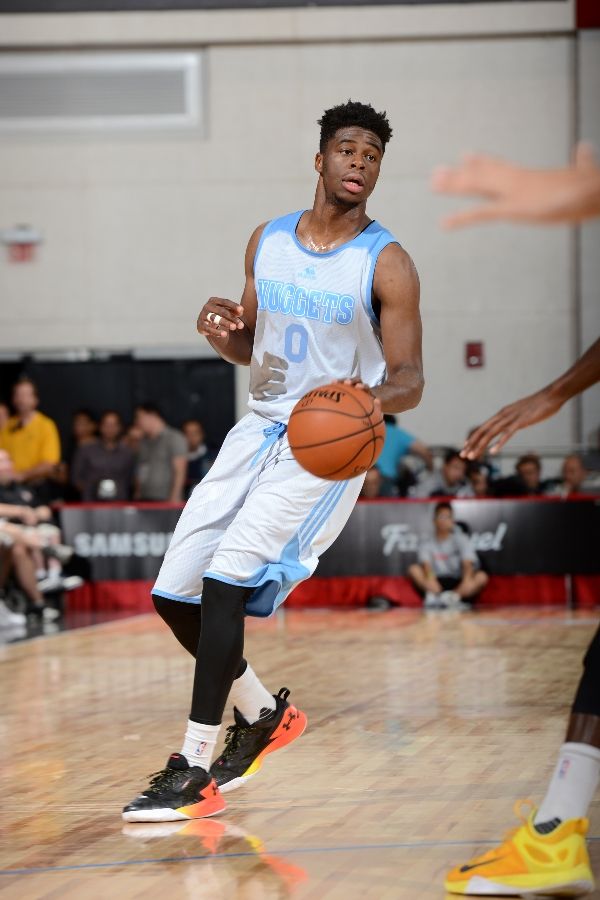 The Nuggets won just 30 games last season, so obviously the goal should be to improve on that. General Manager Tim Connelly thinks that his team is capable of improvement.
From Christopher Dempsey of the Denver Post:
"I fully expect to be better than last year," Nuggets general manager Tim Connelly said. "I don't want to put any concrete barometer on what's good or bad this year. But we'll be better."
Overall, the Nuggets have had a solid offseason. Emmanuel Mudiay was a great draft pick, and extending Danilo Gallinari's contract was the right move.
With these moves, the Nuggets are definitely in a better spot going forward. They've accelerated their rebuild. However, will we see improvement as soon as this year? It's too early to tell. Ty Lawson, off-court issues aside, was one of the best point guards in the league last season, and his presence on the court will be sorely missed. Mudiay has a bright future, but he won't be on Lawson's level his rookie season.
It is possible that Connelly is right. Maybe Mudiay will prove to be an NBA ready prospect. Maybe Kenneth Faried will step up. Maybe Jusuf Nurkic looks like a star-in-the-making. They also have a new head coach in Mike Malone, which could help.
Those are all very possible options, but it's too early to tell. Personally, I don't expect the Nuggets to be better this season, but I could be wrong. Regardless, their number of wins this year doesn't really affect anything(aside from draft position). The primary goal of the Nuggets this year should be to develop their young players.